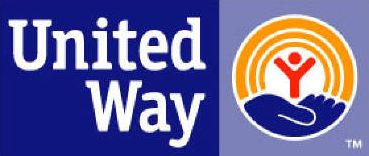 The United Way of Southwest Michigan has a lofty goal for its fundraising this year. Campaign chair and St. Joseph Public Schools superintendent Ann Cardon says they're shooting for $4 million.
"Last year the community really stepped up and helped us meet our goal of $3.85 million," Cardon tells WSJM. "We feel $4 million is a stretch, but we also feel it's something we can do."
Cardon and the United Way's Catie Brown revealed the goal this morning. A dozen organizations will start raising money now as pacesetter companies. Those are the Cook Nuclear Power Plant, Competitive Edge, Edgewater Bank, First Source Bank, Kemner-Iott Agency, Lakeland Health, Meijer of Benton Harbor, Meijer of Stevensville, Mid-West Family Broadcasting, United Way of Southwest Michigan, United Way's Funded Partners, and Walsworth Publishing Company.
"Our $4 million goal is our biggest ever so it will take a tremendous amount of support from our community to get across that goal line. The more support we receive, the greater number of lives we are able to impact," says United Way of Southwest Michigan President Anna Murphy. Pacesetter companies go above and beyond to give the campaign an early boost and set an example by using best practices with their employee campaigns to increase employee participation and dollar amounts raised at their businesses.