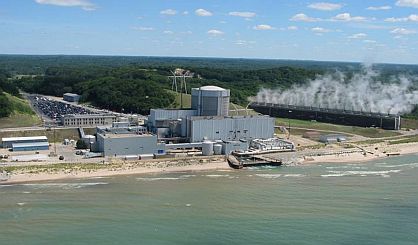 An anti-nuclear group is asking questions about allegations that security guards at the Palisades nuclear plant were allegedly either skipping or not adequately performing fire inspections at the plant. As a result, 20 members of the security force have been put on leave, with one telling a Kalamazoo news outlet they were never trained on how to do the fire inspections. Kevin Kamps with Beyond Nuclear says fire risk is one of the biggest risks a nuclear plant faces. He thinks the Nuclear Regulatory Commission should take firmer action against the Palisades' parent company, Entergy.
"The NRC just lets them off the hook," says Kamps. "They slap them on the wrist, and away they go. He says it's created another safety issue, with the plant being 23 guards short. "What it means is the remaining guards are working 75-hour work weeks."
The NRC says there is no immediate concern about public safety at the nuclear reactor in Covert, and the owner, Entergy, says they can't allow employees to fall short on inspections.