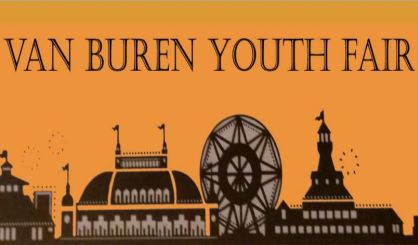 It's time once again for the Van Buren Youth Fair. The event is now underway at the fairgrounds in Hartford, with activities scheduled through Saturday. The Youth Fair Board's Paul Garrod says, in addition to the 4H displays, food, and rides, there will be a variety of entertainment all week.
"We've got daily features," Garrod told WSJM. "The Magical Balloon Guy, the magic of Mr. Jim, and My Adventure Theater, going on Thursday and Friday."
Tuesday will feature the Hartford National Tractor Pullers Association Nationals, Wednesday will bring the headline performance by country singer Caroline Cole, Thursday is motocross day, Friday will feature the rodeo and fireworks show, and Saturday bring the demolition derby. You can find a whole fair schedule at VanBurenYouthFair.com .