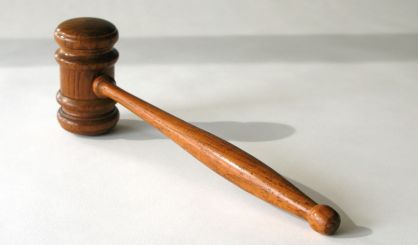 A big turnout is expected for Tuesday's Berrien County Property Auction at The DANK in Benton Harbor. County Treasurer Bret Witkowski tells WSJM News the auction listings on the county website have generated huge amounts of traffic.
"Through July 15, we've had around 8,500 hits and the next closest county website had 1,100 hits," says Witkowski. He is hoping for a repeat of last year's auction, when all the residential properties in the city of Benton Harbor were sold at the first county auction.
"Will that happen this year? It's probably 50-50 at this time," Witkowski says. "There's a couple extremely large ones out there this time, including the old Lincoln Apartments off Jefferson."
The auction is Tuesday morning starting at 9:30, with registration beginning at 8 at the DANK in Benton Harbor. A $500 deposit is required to bid, which will be put toward the purchase price if you win and refunded if you don't buy anything. Properties that go unsold will be up for a second auction on September 20.