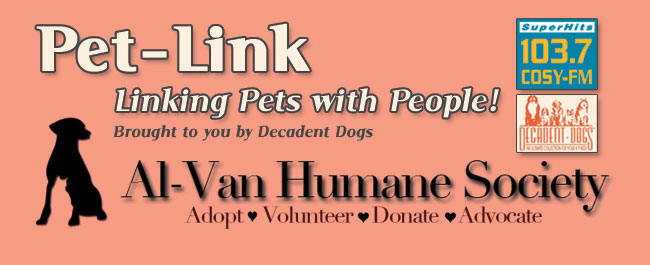 Brought to you by Decadent Dogs on Phoenix Street in Downtown South Haven. The Ultimate Collection for your Canine Kid!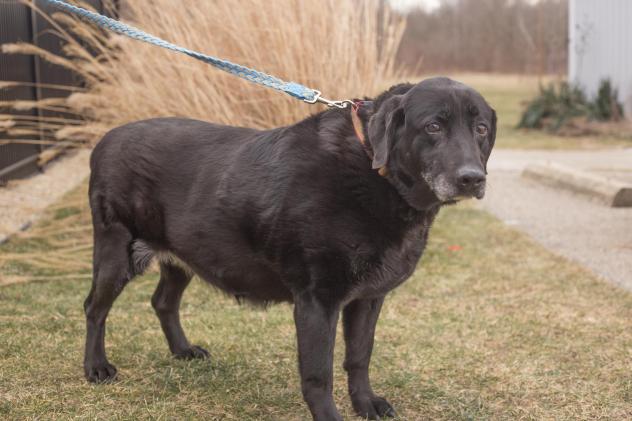 Please meet our very special lady, Gypsy. 
This 11 year old sweetie pie came to the shelter as an surrender, whose owners were experiencing new allergies and unable to keep her in her home. She feels lost and confused here in the shelter, and we are hoping her new family will take her home soon, so she can live the life she deserves. She may be a senior, but this beautiful, gentle giant just loves to be loved. She will cuddle and give kisses all day, loves car rides and short walks. We promise she will give back to you tenfold whatever you will give to her! Please come meet Gypsy today. As a special bonus, this senior girl's adoption fee is waived thanks to the Bissell Pet Foundations grant and our Homecomings program for senior & special needs pets! www.al-van.org.
Events:
– Vegas Night, casino style fundraiser – Feb 25th at Sophie's (new location on Broadway). 8-11pm, $40 per ticket will get you $20 in chips to win a number of prizes! Black Jack, Texas Hold em, Hors d'oeuvres, cash bar, andthe "Sounds of Elvis" to entertain, and more! Get tickets at Al-Van Humane Society, Rescued Treasures, Sophie's, Tello's
AL-VAN HUMANE SOCIETY
73303 8th Avenue
South Haven, MI 49090
269-637-5062
HOURS:
Monday and Tuesday 11am-5:30pm
Thursday and Friday 11am-5:30pm
Saturday 11am-3pm
Closed on Wednesdays & Sundays
www.al-van.org
Jennifer Nuernberg, jnuernberg@al-van.org
Log-in to http://www.fundinco.org/orghome.php?orgid=326 to make your AMAZON.COM purchases and Al-Van Humane Society will receive 3% cash back from your purchase! It costs you nothing!