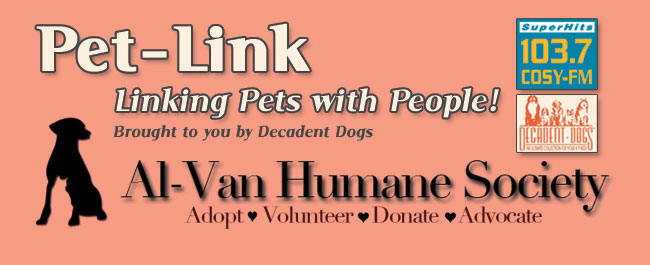 Brought to you by Decadent Dogs on Phoenix Street in Downtown South Haven. The Ultimate Collection for your Canine Kid!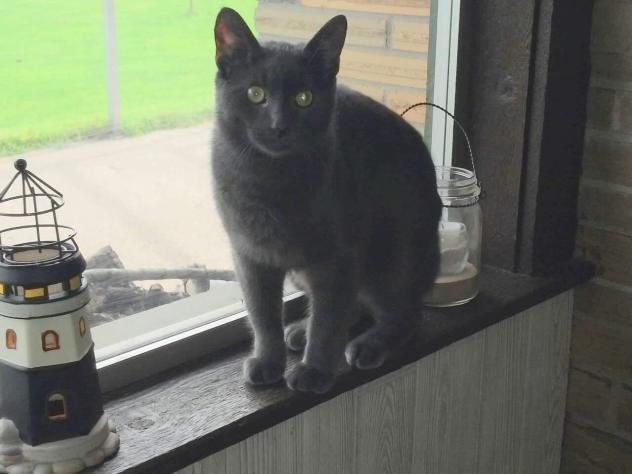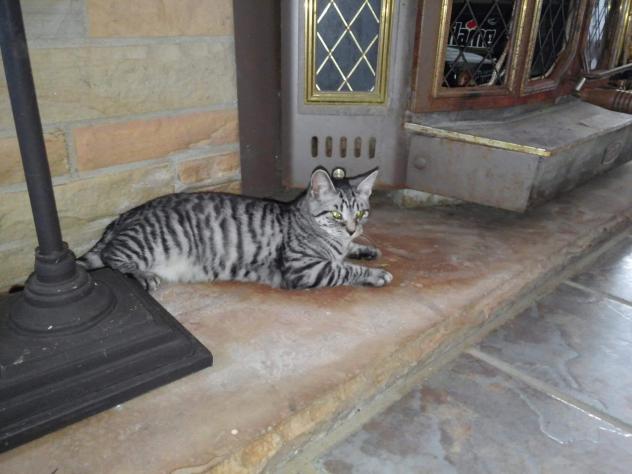 Our Pet(s) of the Week are the dynamic duo, Sterling(right) & Ruggles(left)! 
These two came in as owner surrender, and cannot seem to let go of each other while hanging in their kitty-condo at Al-Van. As you can see, they are two of the most beautiful cats we've ever seen, & know that whoever is lucky enough to take them home will be rewarded with a lifetime of joy! Ruggles the gorgeous gray boy & Sterling the silver tiger girl are about 9 months old, and will need an owner who can give them some special, but simple, care. These sweeties have what is called FHV-1, also known as feline herpesvirus. This is a common cause of eye upper respiratory infections in cats, but is not at all contagious to people or other animal species, & is most commonly contracted from their mothers at birth. At times, symptoms like runny eyes will show, while at others, there are absolutely no signs! They just need a home where they are loved as any other cat would be, & stay healthy & stress free. Give them their furever, & we promise they will give the sweetest, & most playful, love right back! Thanks to Bissell Pet Foundation, we are able to waive the fee for them also! Please come meet them today.
Both have been fixed, are up to date on vaccines and are microchipped. Fill out an application at www.al-van.org or at the shelter.
Events:
– Vegas Night, casino style fundraiser – Feb 25th at Sophie's (new location on Broadway). 8-11pm, $40 per ticket will get you $20 in chips to win a number of prizes! Black Jack, Texas Hold em, Hors d'oeuvres, cash bar, andthe "Sounds of Elvis" to entertain, and more! Get tickets at Al-Van Humane Society, Rescued Treasures, Sophie's, Tello's
AL-VAN HUMANE SOCIETY
73303 8th Avenue
South Haven, MI 49090
269-637-5062
HOURS:
Monday and Tuesday 11am-5:30pm
Thursday and Friday 11am-5:30pm
Saturday 11am-3pm
Closed on Wednesdays & Sundays
www.al-van.org
Jennifer Nuernberg, jnuernberg@al-van.org
Log-in to http://www.fundinco.org/orghome.php?orgid=326 to make your AMAZON.COM purchases and Al-Van Humane Society will receive 3% cash back from your purchase! It costs you nothing!