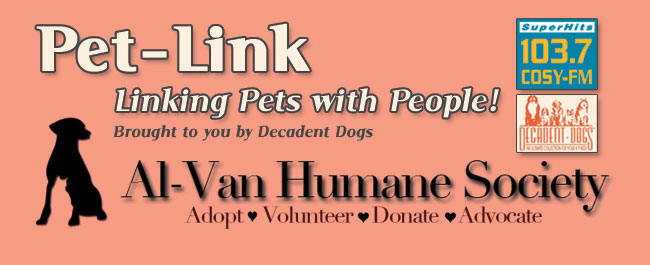 Brought to you by Decadent Dogs on Phoenix Street in Downtown South Haven. The Ultimate Collection for your Canine Kid!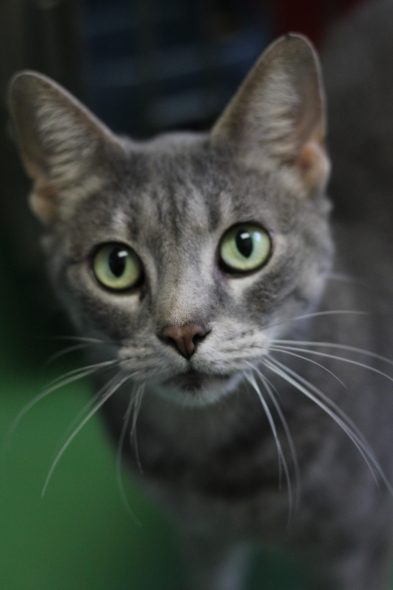 Meet Sadie, Al-Van's gorgeous Pet of the Week!
Sadie came in with her sister Zoe as owner surrenders when they could no longer be cared for. Zoe has been since adopted, so it's time for Sadie to find a home of her own! This beautiful grey tabby loves to lounge in the sun, look out the windows, and be petted, and would make a great companion for someone who appreciates that quintessential, independent cat-itude! Sadie is about 7 years old and would probably do best as the only pet, so she can enjoy a lap all to herself! She has won the heart of the staff with her bird-like chirps and we know whoever falls for her sassy and sweet personality and takes her home will have found themselves a loving and unique pet. If you are interested in meeting her or any of our adoptable pets, please start by filling out an application at al-van.org, or call us at 269-637-5062.
EVENTS:
–        April 30th – OPENING DAY at our NEW Adoption & Community Education Center! We will be hosting a ribbon cutting at 11am, & then open for business!
–         May 5, 11-3 – Empty the Shelters once again at Al-Van! Bissell Pet Foundation sponsors this event, where ALL adoption fees are waived for the day, for shelters across the state. More info to come, but please start by filling out an application online or in person, as pre-approved applicants will have priority that day (first entry to building). www.al-van.org.
AL-VAN HUMANE SOCIETY
73303 8th Avenue
South Haven, MI 49090
269-637-5062
HOURS:
Monday and Tuesday 11am-5:30pm
Thursday and Friday 11am-5:30pm
Saturday 11am-3pm
Closed on Wednesdays & Sundays
www.al-van.org
Jennifer Nuernberg, jnuernberg@al-van.org
Log-in to http://www.fundinco.org/orghome.php?orgid=326 to make your AMAZON.COM purchases and Al-Van Humane Society will receive 3% cash back from your purchase! It costs you nothing!