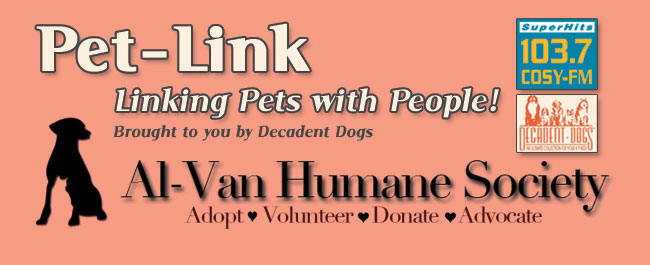 Brought to you by Decadent Dogs on Phoenix Street in Downtown South Haven. The Ultimate Collection for your Canine Kid!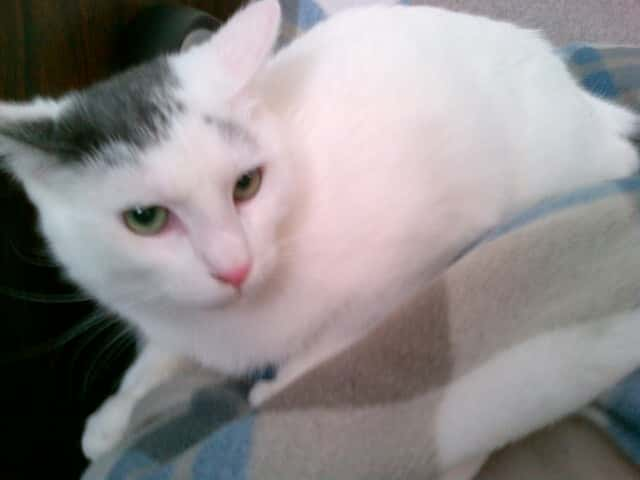 Al-Van's Pet of the Week is Boo Boo, a 2 year old grey and white Domestic short hair, neutered male. 
 Boo Boo arrived at the shelter in January with his brother Scratch.  Scratch was just adopted.  Boo Boo is currently sharing a front window condo with another shelter cat as he loves to be with other animals.  He weighs about 8 lbs, can be shy at first but is very friendly and loves it when volunteers or staff cradle him and rock him like a baby!
If you can also share our renovation opportunity below please do!  Thanks.  Lisa
Al-Van is one of 5 top finalists for a $50,000 renovation prize from Animal Planet's Pet Nation Renovation Contest.  This would be a HUGE help in getting us closer to moving our shelter animals into our new adoption center to celebrate our 50th anniversary (2018).  All you need to do:
Vote for Al-Van Humane Society (Al-Van is the 4th one listed-click on the select circle to the right to vote, then scroll to bottom om page and hit submit your vote).
          Note the "Vote Now" at the top of the page is NOT how you vote.
(Be sure to watch the awesome video made by our 10-year-old volunteer, Alexander)
You can also access the link by going to our website at: al-van.org and clicking on the Pet Nation Renovation logo on our homepage.
Once you vote get everyone you know to help too
Share this post on your FB page and
Copy this post and email it to all your friends, family, and colleagues
Text the link to all your texting buddies
Make sure they know to keep voting on every device as many times as you can, until April 2 at Midnight when voting closes
This is a national contest. EVERY VOTE COUNTS.
The animals we serve at Al-Van will be forever grateful!  Thank you all!
AL-VAN HUMANE SOCIETY
73303 8th Avenue
South Haven, MI 49090
269-637-5062
HOURS:
Monday and Tuesday 11am-5:30pm
Thursday and Friday 11am-5:30pm
Saturday 11am-3pm
Closed on Wednesdays & Sundays
www.al-van.org
Jennifer Nuernberg, jnuernberg@al-van.org
Log-in to http://www.fundinco.org/orghome.php?orgid=326 to make your AMAZON.COM purchases and Al-Van Humane Society will receive 3% cash back from your purchase! It costs you nothing!