At SuperHITS 103.7, COSY FM, we know it's always better to give than to receive, but during the holiday season, we like to do both!  Give & Receive is back!
November 30th through December 20th, stop at participating sponsors where you can register to win $100 gift certificates that you can keep, or give as gifts. You'll find a QR code and a keyword to scan to enter to win on your phone. Be sure to watch for it in windows of businesses or stop inside (safely!) to get more details.
Monday, December 21st, we'll pick one lucky winner to win ALL of the gift certificates!  And here is where the GIVE part comes in. If you win, you'll pick a charity and we'll make a $1,000 donation, in YOUR name.
Here's where to register:
Bloomingdale Communications – Fiber to the home in the Paw Paw, Mattawan, and Bloomingdale areas!

The Blueberry Store – Do your holiday shopping and shipping at The Blueberry Store in Downtown South Haven, always in season!

Bruce's Truck & Auto – A quarter mile north off exit 66, I-94. Better quality, better service, better get to Bruce's!

South Haven Public Schools – Inspiring success in learning, leadership, & life.

Great Lakes Pondscapes – Experience the Great Lakes Pondscapes Lifestyle

Xtreme Wireless in Benton Harbor & Niles – Your Boost Mobile Store
Give & Receive 2020 is supported by United Way of Southwest Michigan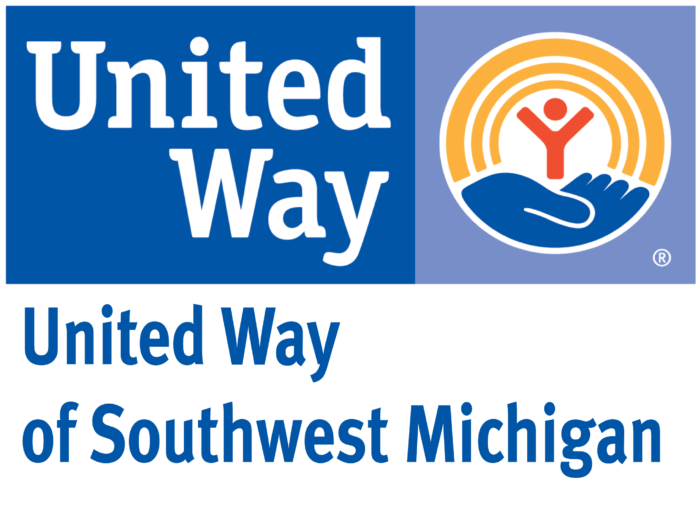 ---
WCSY COSY Give & Receive Contest Rules 2020
The following contest details are applicable to the WCSY COSY Give & Receive Contest along with the general rules listed on  www.wcsy.com:
Contest will take place: Monday, November 30, 2020 through Sunday, December 20, 2020
Register to win at sponsor locations. One entry, per person, per length of contest. Registration open Nov 30 through Dec 20 (Hours of sponsor location may vary).
Registration will take place by scanning a QR code and entry keyword at each location available in the window of the business or at the point of sale, or by using the special URL/link for the contest. Registrants MUST use their own cell phone device to register to win. There are no physical entry boxes for this contest.
Sponsor Entry locations:
1 South Haven Public Schools- 554 Green St., South Haven, MI 49090
2 The Blueberry Store – 525 Phoenix St, South Haven, MI 49090
3 Bloomingdale Communications – 101 W. Kalamazoo St, Bloomingdale, MI 49026
4 Bruce's Truck & Auto – 52160 N. Main St., Mattawan, MI 49071
5 Great Lakes Pondscapes – 29891 E Red Arrow Hwy, Paw Paw, MI 49079
6 Xtreme Wireless – 1855 M-139, Benton Harbor, MI 49022 and 2436 S 11th St, Niles, MI 49120
Winners drawn on WCSY and announced on the Morning Show on Monday, December 21st. Winner will be contacted by WCSY.
Prize pack includes a donation to the charity of your choice. $100 gift certificate from each of the sponsors listed above!!
If prizes become unavailable, alternative prizes of a equal value will be provided.
Employees of sponsors & their immediate families* are not eligible to enter or win. 
Must be 18 years or older to enter.  One entry per person, per each day contesting is open at each sponsor location.
* Immediate Family shall include spouses, parents, children, siblings, grandparents, grandchildren and co-habitating "significant other".  Residents of the same household are also considered "Immediate Family", whether or not related by blood or marriage.*Winner hereby releases and absolutely and forever discharges WSJM, Inc., d/b/a MID-WEST FAMILY and WCSY-FM, as well as, their respective partners officers, directors, affiliates, attorneys, agents, representatives, and employees, both present and past, from any and all claims, demands, damages, covenants, agreements, representations, promises, liens, liabilities, debts, accounts, reckoning, obligations, costs, expenses, actions, and causes of action in every kind and  nature, whether known or unknown, suspected or unsuspected, whether in law or equity, whether in the past or in the future, that the passengers may now or hereafter have or claim to have against WSJM, Inc. d/b/a MID-WEST FAMILY and WCSY-FM and other sponsors, based upon or arising out of or in connection with, either directly or indirectly, anything done, omitted, or suffered to be done at any time in connection with the contest or the prize
*Listeners that do not wish to be contacted by the radio station via e-mail or text message should check the OPT OUT check box on the registration form for this contest. Listener information is kept solely for promotional purposes, and is never sold to a third-party.