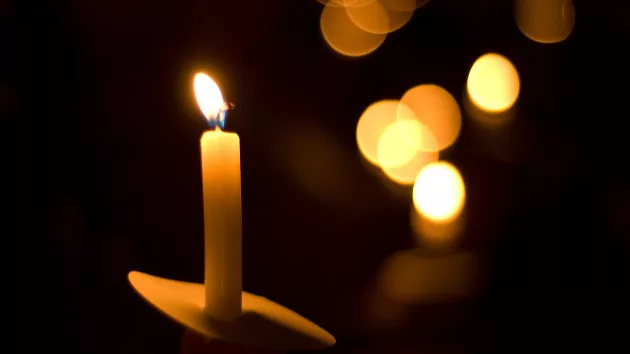 (NEW YORK) — Maria Cristina Benavides is still haunted by the chilling premonition she said her daughter shared in August 2018, just two weeks before her murder.
"She told me, 'They're going to kill me with a gun,'" Benavides told ABC News in Spanish. "It's like she saw the future."
Melissa Ramirez, Benavides' 29-year-old daughter, was found dead on the side of a dirt road in a remote part of Webb County, Texas. The mother of two small children had been shot at close range several times.
Ramirez was one of four victims found murdered in a span of 12 days on the outskirts of Laredo, Texas, in September 2018.
The murders shook the border town, especially after learning the identity of the serial killer. Police arrested Juan David Ortiz, a U.S. Customs and Border Protection Supervisor, who had been tasked with aiding investigators in the case.
"The shock of it all! It was something out of a movie," said Maria Salas, who covered the case for the Laredo Morning Times. "It was crazy to think that the person that was supposed to help you solve this case, is the one responsible for it."
During Oritz's nearly nine-hour interrogation, he confessed to murdering all four women – Ramirez, Claudine Luera, Guiselda Hernandez, and Janelle Ortiz who was of no relation to the killer. At his trial last year, Ortiz was convicted of the murders and sentenced to life in prison without the possibility of parole.
Investigators at the crime scenes recovered .40 caliber shell casings, as well as distinct tire marks that helped connect the murders. But their big break in the case came from a woman who reported to police she escaped an attack by Ortiz.
Erika Peña, then 26, testified at trial that Ortiz picked her up in his truck in September 2018, went to his house, and later took her to a gas station where he pointed a gun at her. She said she then ran out of Ortiz's truck and located a state trooper who was pumping gas nearby.
"She was scared that she could have possibly been the next victim," Trooper Francisco Hernandez told "20/20."
All of the murder victims in this case were Latina women who frequented La Sanber, an area along San Bernardo Avenue known for sex work which ultimately became Ortiz's hunting ground.
"20/20" correspondent John Quiñones visited La Sanber in August and spoke with a sex worker who had worked on the same street where Ramirez was picked up by Ortiz. On the night of Ramirez's murder, the woman, who does not wish to be named, said she was at home.
"I was going to be out here. Thankfully, I was asleep," she told Quiñones.
"How dangerous is it?" Quiñones asked. "Very," she said.
Sex workers are particularly vulnerable to physical and sexual violence at work. Globally, sex workers face a 45% to 75% chance of experiencing sexual violence on the job, according to a 2014 study published in the American Journal of Public Health. This systematic review was commissioned in part by the Department of Reproductive and Research of the World Health Organization. The Gender Policy Report, published in December 2022 by the University of Minnesota, detailed how several "studies of sex work in the U.S. confirms high rates of violence, often from law enforcement."
Ciara Munguia said her mother, Claudine Luera, deeply loved her children and turned to sex work as another way to provide for her four children.
"I would cry, pray to God because she was on the streets," Munguia said. "I always had that worry in the back of my head."
Despite any of her concerns with her work, Munguia said her mom "was perfect" and was "always reminding me how much she loved me."
Rose Ortiz described how her older sister, Janelle Ortiz, "was never a bad person."
"She would light up the room," Ortiz said. "That's the kind of person she was. That's why we loved being around her."
Ramirez's best friend, Erika Quiroz, remembered her as someone who "was loved" and "didn't have any enemies."
"Everybody loved being around her," Quiroz said, "because she was such a goofball. She was always joking around, singing and dancing."
At Ortiz's trial last year, Joey Cantu gave a tearful statement about his younger sister, Guiselda Hernandez.
"She will always be the six-year-old girl who will wake up in the middle of the night and walk her eight-year-old brother to the restroom because I was scared of the dark," Cantu said in court. "My sister was empathetic, and she was compassionate."
Five years after their murders, the community of Laredo has found ways to remember and honor the four women.
Munguia is now a clerk at the Webb County Sheriff's office and works alongside the same investigators who helped solve her mother's case.
"I've learned the blood, sweat, and tears that go into the investigation," Munguia said. "I never wanted to be in law enforcement…it's kind of the silver lining. It was the light at the end of the tunnel. Now, I've met some of the greatest people."
Copyright © 2023, ABC Audio. All rights reserved.