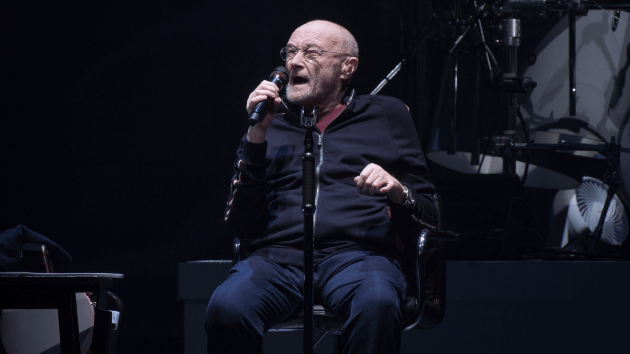 Items that once belonged to Genesis frontman Phil Collins are going up for auction, The New York Post reports.
Collins' ex-wife Orianne Cevey is selling $4 million worth of items, including the rocker's personal Yamaha piano, which is expected to sell for between $50,000 and $100,000. There's also a Wurlitzer jukebox, which was a gift to the couple from Collins' manager when they got married in 1999. She's also auctioning off her jewelry, purses and more. 
"It pains me to part with these cherished items, but I recently downsized homes and simply do not have room for many of the items," she tells the paper. "These are some of our most prized family possessions."
The Post notes Orianne had to downsize after her $6 million Florida home was foreclosed on in June.
Miami-based auction house Kodner Auction Gallery is handling the sale, which kicks off December 6 at 6 p.m. ET. Online bidding begins November 24. 
Collins and Cevey were married from 1999 to 2006. They have two sons, Nicholas and Matthew. Nicholas played drums on Genesis' The Last Domino Tour, which kicked off in 2021 and was the band's final tour.
Copyright © 2023, ABC Audio. All rights reserved.