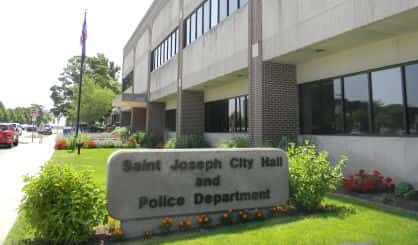 The St. Joseph City Commission is looking at a new way to attract development. During a Monday meeting, commissioners heard from Cornerstone Alliance and Lean and Green Michigan about the Property Assessed Clean Energy program, or PACE. Cornerstone's Rob Cleveland said PACE financing allows a property owner to voluntarily enter into a special assessment agreement to pay for energy efficient improvements.
"A real world example right here in St. Joe would be somebody buying one of our buildings in downtown that needs $100,000 in a new storefront, which would be new windows and maybe an HVAC unit," Cleveland said. "So they would get that $100,000 lended to them up front, and then we would come to the city and ask you to apply a special assessment just to that building that would then be repaid on a 10 year, 20 year, 25 year basis. No taxpayer dollars, nobody else is being taxed."
With Pace, the special assessment made to the property would stay with the property until it's paid off, even if it's sold. The building owner would get the funds for their improvement up front. PACE has been adopted by 29 counties in Michigan. Mayor Mike Garey said the program could be helpful, and asked the sustainability committee to study it and report back.