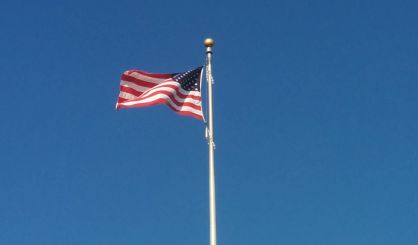 Set for this Saturday at Western Michigan University is Congressman Fred Upton's next Academy Day. He tells WSJM News it's a chance for young people interested in attending a U.S. service academy to speak with representatives of them.
"Every year, I'm able to nominate students for our military academies," Upton said. "Air Force, West Point, and the U.S. Naval Academy in addition to the Coast Guard Academy. What I've always had is a process where local community leaders are able to interview the young men and women that are applying."
Upton says graduates and advisers from the academies will be on hand, and prospective students can decide if they want to seek a nomination. Academy Day will be Saturday at WMU's College of Health and Human Services Room 4010 from 9 a.m. to 12 p.m. The deadline to apply for a service academy is November 1.