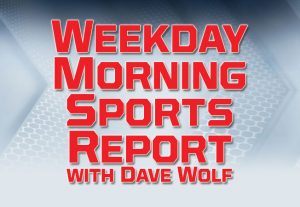 MLB – Major League Baseball – Division Series (best of 5)
Last Night
Houston Astros 6, Tampa Bay Rays 1                                                                (HOU wins 3-2)
Astros 6, Rays 1 – Cole, Astros beat Rays 6-1 in ALDS Game 5; Yankees next
Gerrit Cole pitched another playoff masterpiece and the Houston Astros jumped to a quick lead, turning back the Tampa Bay Rays 6-1 Thursday night in Game 5 to set up a titanic showdown with the New York Yankees in the AL Championship Series.  After fellow aces Zack Greinke and Justin Verlander were unable to close out the scrappy Rays on the road, Cole made sure Houston moved on. Given a 4-0 cushion in the first inning, he dominated through the eighth in the decisive game of the AL Division Series.  On deck, the heavyweight matchup so many fans wanted to see: Jose Altuve and the 107-win Astros against Aaron Judge and the 103-win Yankees. Game 1 is Saturday night in Houston — the Astros won four of seven meetings this season.  Michael Brantley and Altuve put the finishing touches on this victory, hitting back-to-back home runs in the eighth. The Astros advanced to their third straight ALCS, and are aiming for their second World Series crown in that span.  Houston beat the Yankees in a seven-game ALCS on the way to its first championship in 2017. The Astros also won the 2015 AL wild-card game at Yankee Stadium.
Tonight
National League Championship Series – Best of 7
Washington (Sanchez 11-8) at St. Louis (Mikolas (9-14), 8:08 p.m.                 (Game 1)
MLB – Kapler fired as Phillies manager
The Phillies have fired Gabe Kapler after disappointing finish to a season of big expectations. Kapler was dismissed today after going 161-163 in two seasons. Philadelphia failed to live up to the hype following an offseason spending spree highlighted by Bryce Harper's arrival. The team went 81-81, its first non-losing season since 2012. The Phillies were only two games behind in the NL wild-card standings after beating Atlanta on Sept. 18 but lost eight of the next nine, including a five-game sweep at Washington.
NHL – National Hockey League
Last Night
Detroit Red Wings 4, Montreal Canadiens 2
San Jose Sharks 5, Chicago Blackhawks 4
Red Wings 4, Canadiens 2 – Red Wing end 9-game skid against Montreal with 4-2 win
Anthony Mantha scored his sixth goal of the season and the Detroit Red Wings snapped a nine-game losing streak against Montreal, spoiling the Canadiens' home opener 4-2 on Thursday night. Darren Helm, Tyler Bertuzzi and Luke Glendenning also scored for the Red Wings, who have three wins in four games this season. Defenseman Danny Dekeyser had two assists and Jonathan Bernier made 33 saves on 35 shots. Joel Armia and Max Domi scored for the Canadiens, who were playing the second game of a back-to-back following a 5-4 overtime loss in Buffalo. Carey Price stopped 30 of 33 shots. Detroit had not won in regulation time in Montreal since 2007. With the score tied 2-2 in the second period, Mantha scored the eventual winner on the power play at 15:38.
Sharks 5, Blackhawks 4 – Marleau helps Sharks beat Blackhawks 5-4 for 1st win
Patrick Marleau scored two goals in his first game back with San Jose, and the Sharks beat the Chicago Blackhawks 5-4 on Thursday night for their first victory of the season. Barclay Goodrow snapped a third-period tie and Brent Burns scored his 200th career goal for San Jose, which opened with four consecutive losses. Kevin Labanc also scored, and Dylan Gambrell had two assists. Goodrow was all alone in the slot when Joe Thornton threw the puck in front 4:47 into the third. The Blackhawks pushed hard for the tying goal in the final seconds of their home opener, but came up empty. Andrew Shaw had two goals for Chicago, which hadn't played since its season-opening loss to Philadelphia in Prague last Friday. Dylan Strome had a goal and an assist in the opener of a seven-game homestand.
NFL – National Football League – Week 6
Last Night
New England Patriots 35, New York Giants 14
Patriots 35, Giants 14 – Patriots force 4 turnovers, beat Giants 35-14 to reach 6-0
Tom Brady had two touchdown runs and moved ahead of Peyton Manning for second place on the NFL's all-time passing yards list as the New England Patriots pulled away for a 35-14 victory over the New York Giants on Thursday night.  The reigning Super Bowl champion Patriots also returned a blocked punt for a touchdown and forced four turnovers, including a fumble return for a score, to move to 6-0 for the first time since time since 2015. Brady finished 31 of 41 for 334 yards and an interception. Julian Edelman had his second straight 100-yard receiving game, catching nine passes for 113 yards. Giants rookie Daniel Jones had three interceptions on the night, finishing 15 of 31 for 161 yards. New England has now won 19 straight games against a first or second-year quarterback, the longest streak in NFL history.
Sunday
Bears and Colts are off
Monday
Detroit Lions at Green Bay Packers, 8:15 p.m.                    WSJM Sports/Cosy-FM 6:00
NCAAFB – College Football – Week 7
Saturday
(16) Michigan at Illinois, 12:00 p.m.                                  News/Talk 94.9 WSJM 11:00
Miami (OH) at Western Michigan, 12:00 p.m.
Ball State at Eastern Michigan, 2:00 p.m.
New Mexico State at Central Michigan, 3:00 p.m.
Michigan State at (8) Wisconsin, 3:30 p.m.                        Superhits 103.7 Cosy-FM 2:00
Southern California at (9) Notre Dame, 7:30 p.m.
NBA – National Basketball Association Preseason
Tonight
Chicago Bulls at Indiana Pacers, 7:00 p.m.
Cleveland Cavaliers at Detroit Pistons, 7:00 p.m.
WNBA – Women's National Basketball Association Finals (Best of 5)
Last Night
Washington Mystics 89, Connecticut Sun 78                                (WSH wins 3-2)
Mystics 89, Sun 78 – Delle Donne leads Mystics to first WNBA title
The Washington Mystics have captured their first WNBA title by taking the deciding fifth game against the Connecticut Sun. Emma Meesseman dropped in 22 points and league MVP Elena Delle Donne added 21 as the Mystics downed the Sun, 89-78. Delle Donne scored four points during a decisive 8-0 run that gave the Mystics an 80-72 lead with under three minutes left.
Gymnastics – Biles takes another world title
Simone Biles has won her fifth all-around title at the gymnastics world championships, underlining her status as the clear favorite for next year's Olympic gold medal. The U.S. gymnast scored 58.999 points to finish 2.1 points ahead of China's Tang Xijing, who was entered as a late replacement for a teammate. No other woman has won more than three all-around titles.
AHL – American Hockey League
Tonight
Milwaukee Admirals at Grand Rapids Griffins, 7:00 p.m.
Chicago Wolves at San Antonio Rampage, 8:00 p.m.
MCCAA – Junior College Sports
Last Night
Women's Volleyball
Muskegon Community College 3, Lake Michigan College 0
MHSAA – High School Athletics
Last Night
Boys Soccer – Districts
Division 2 (Paw Paw)
St. Joseph 8, Sturgis 0
Lakeshore 1, Paw Paw 0
Mattawan 8, Three Rivers 0
Edwardsburg 5, Niles 0
Division 3 (Coloma)
Coloma 1, Constantine 0
Division 3 (Fennville)
Holland Christian 8, Bloomingdale  0
Division 4 (Hartford)
Covert 3, Cassopolis 1
New Buffalo 1, Michigan Lutheran 0
Hartford 6, Lake Michigan Catholic 2
Bangor 3, Bridgman 2
Girls Volleyball
Bridgman 3, Berrien Springs 0
Allegan 3, South Haven 1
Dowagiac 3, Sturgis 0
Edwardsburg 3, Three Rivers 0
Decatur 3, Hartford 0
Mendon 3, White Pigeon 0
Fennville 3, Lawrence 0
Cassopolis 3, Eau Claire 0
Girls Swimming and Diving
St. Joseph 112, Otsego 73
Bridgman 107, South Haven 67
Boys Tennis
Division 3 at Sturgis
St. Joseph won their 22nd regional championship in the last 24 years. St. Joe won 4 of 8 flights, and sent 7 to the finals
Tonight
Boys Soccer – Districts
Division 3 (Coloma)
Watervliet at South Haven, 5:00 p.m.
Football
SMAC
Battle Creek Lakeview (6-0) at St. Joseph (6-0), 7:00 p.m.                     106.1 & 1400 WSJM Sports 6:30
Gull Lake (2-4) at Lakeshore (2-4), 5:30 p.m.                                      97.5 Y Country 5:10
Niles (1-5) at Kalamazoo Central (2-4), 5:00 p.m.
Portage Central (3-3) at Kalamazoo Loy Norrix (0-6), 4:30 p.m.
Battle Creek Central (2-4) at Portage Northern (5-1), 5:30 p.m.
Non-Conference
Mattawan (2-4) at Benton Harbor (4-2), 5:00 p.m.                               News/Talk 94.9 WSJM 4:40
Brandywine (6-0) at Gobles (3-3), 5:00 p.m.
Wolverine
South Haven (0-6) at Allegan (1-5), 5:00 p.m.                                     Superhits 103.7 Cosy-FM 4:45
Edwardsburg (6-0) at Three Rivers (2-4), 5:00 p.m.
Sturgis (1-5) at Dowagiac (3-3), 5:00 p.m.
Vicksburg (5-1) at Paw Paw (6-0), 5:15 p.m.
Otsego (4-2) at Plainwell (2-4), 5:30 p.m.
SW Michigan 8-Man
Lawrence (1-5) at Lake Michigan Catholic (3-3), 7:00 p.m.
Michigan Lutheran (1-5) at Wyoming Tri-Unity (3-3), 6:30 p.m.
Bridgman (5-1) at New Buffalo (1-4), 5:00 p.m.
Vermontville Maple Valley (2-3) at Martin (6-0), 5:00 p.m.
BCS
Buchanan (2-4) at Berrien Springs (6-0), 7:00 p.m.  (at Bridgman)
Comstock (2-4) at Parchment (2-4), 5:30 p.m.
Southwest 10
Bloomingdale (1-5) at Cassopolis (6-0), 5:00 p.m.
White Pigeon (5-1) at Eau Claire (0-6), 5:00 p.m.
Decatur (3-3) at Centreville (4-2), 7:00 p.m.
Marcellus (2-4) at Hartford (3-3), 5:00 p.m.
Bangor (0-5) at Mendon (5-1), 7:00 p.m.
SAC
Schoolcraft (6-0) at Coloma (1-5), 5:00 p.m.
Constantine (4-2) at Watervliet (2-4), 7:00 p.m.
Lawton (6-0) at Fennville (2-4), 5:00 p.m.
Saugatuck (2-4) at Galesburg-Augusta (1-5), 5:00 p.m.
Delton-Kellogg (4-2) at Kalamazoo United (3-3), 5:00 p.m. (at Portage Central)