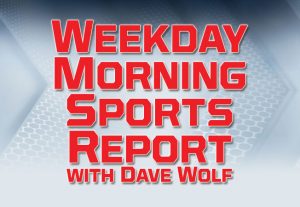 MLB – Major League Baseball
Yesterday
Minnesota Twins 5, Detroit Tigers 1
Chicago White Sox 8, Cleveland Indians 3
Pittsburgh Pirates 4, Chicago Cubs 2
Twins 5, Tigers 1 – Twins clinch AL Central with win over Tigers, Cleveland loss
The decade of the 2010s will end the way it started — with the Minnesota Twins atop the AL Central.  Luis Arraez and Eddie Rosario homered, and Randy Dobnak allowed one hit in six sparkling innings to lead Minnesota to a 5-1 win over the Detroit Tigers on Wednesday night. The Twins later clinched the division title when Cleveland lost to the White Sox in Chicago. It's the first division title for Minnesota since 2010 and will be only its second postseason appearance since then. The Twins (98-60) have their highest victory total since the 1970 team also won 98 games.  Minnesota wrapped up its win over the Tigers well before the Chicago-Cleveland game ended. Miguel Cabrera lumbered around from first to score the game's first run on Jeimer Candelario's double. Daniel Norris went three innings for the Tigers, allowing two hits and striking out five. Drew VerHagen relieved him and pitched 4 1/3 innings. The Tigers (46-111) are assured of baseball's worst record and the No. 1 pick in next year's draft.
White Sox 8, Indians 3 – Indians drop in wild-card race, fall to Chisox; Twins clinch
Shane Bieber got tagged early and the Cleveland Indians lost ground in the AL wild-card race, falling to the Chicago White Sox 8-3 on Wednesday night. The Indians' loss clinched the AL Central title for Minnesota.  Cleveland lost for the second time in its last nine tries and dropped 1 1/2 games behind Tampa Bay for the second AL wild-card spot. A throwing error by first baseman Carlos Santana put the Indians behind at the start. Bieber (15-8) had won three in a row, but allowed five runs — three earned — on 10 hits in 5 2/3 innings.  Tim Anderson matched a career high with four hits and also scored two runs for Chicago. He improved his batting average five points to an AL-best .339 with his sixth fourth-hit game of the season, most in the major leagues. José Abreu drove in his league-high 122nd run with the last of his three singles.  White Sox starter Ross Detwiler (3-5) allowed three runs on five hits in five innings to earn the victory, his first since Aug. 25 against Texas. The left-hander walked none and struck out one. He entered the game with a 1-2 record and 9.00 ERA in his last five starts.
Pirates 4, Cubs 2 – Cubs eliminated, then fall to Pirates for 8th straight loss
The collapsing Chicago Cubs were eliminated from playoff contention shortly before losing their eighth straight game, falling 4-2 to the Pittsburgh Pirates on Wednesday night.  Back-to-back wild pitches by David Phelps in the eighth inning enabled Pittsburgh to score the winning run. Just before Phelps' bout with wildness, Milwaukee clinched the second NL wild card with a 9-2 victory at Cincinnati. The Cubs will miss the playoffs for the first time since 2014.  Chicago's skid included four one-run defeats at the hands of NL Central-leading St. Louis last weekend.  Phelps entered in relief with the score tied 2-2 and walked Pablo Reyes to put runners on first and second with one out. José Osuna drew a walk from Brad Wieck (1-2) before scoring on the wild pitches, and Erik González added a sacrifice fly.
Tonight
Minnesota (Gibson 13-7) at Detroit (Norris 3-13), 6:40 p.m.       WSJM Sports/Cosy-FM 6:15
Chicago Cubs (Lester 13-10) at Pittsburgh (Agrazal 4-5), 7:05 p.m.
Cleveland (Civale 3-3) at Chicago White Sox (Detwiler 2-5), 8:10 p.m.
MLB – Cubs' Epstein says he is not eyeing return to Red Sox
Theo Epstein says he has no plans of returning to the Boston Red Sox. Speculation in Boston has centered on Epstein possibly replacing Dave Dombrowski, who was fired Sept. 8 as the president of baseball operations for the Red Sox. Epstein is finishing his eighth season as the Chicago Cubs' president of baseball operations.  "There is nothing to the story," Epstein said Wednesday night.  Epstein oversaw Boston's baseball operations for eight seasons from 2003-10 before leaving to join the Cubs. The Red Sox won the World Series in 2004, their first title since 1918, then won again in 2007.
NFL – National Football League – Week 4
Tonight
Philadelphia Eagles at Green Bay Packers, 8:20 p.m.           106.1 & 1400 WSJM Sports 8:00
NHL – National Hockey League Preseason
Last Night
Pittsburgh Penguins 4, Detroit Red Wings 2
Washington Capitals 6, Chicago Blackhawks 0
Penguins 4, Red Wings 2 – Penguins score twice in 3rd period to beat Red Wings
Dominik Simon and Sidney Crosby scored in the third period to lift the Penguins to a 4-2 win over the Detroit Red Wings. Simon got the tiebreaking goal 1:56 into the third period, and Crosby capped the scoring with 3:49 left. Brandon Tanev and Bryan Rust also scored for the Penguins, and Matt Murray made 26 saves. Ryan Kuffner and Mike Green scored tying goals for Detroit in the first two periods, and Jonathan Bernier made 28 saves.
Capitals 6, Blackhawks 0 – Capitals roll to 6-0 win over Blackhawks
Lars Eller had two goals and an assist, Jakub Vrana added a goal and two assists, the Washington Capitals beat the Blackhawks 6-0. John Carlson and Tom Wilson each had a goal and an assist, and Liam O'Brien also scored for the Capitals. Pheonix Copley started and stopped 17 shots in his half of the game, and Braden Holtby had five saves. Corey Crawford gave up the six goals on 26 shots for Chicago.
Tonight
2019 Kraft Hockeyville Game – Calumet Colosseum – Calumet, MI
St. Louis Blues vs. Detroit Red Wings, 7:00 p.m.
MHSAA – High School Sports
Last Night
Boys Soccer
Covert 6, Lake Michigan Catholic 0
Berrien Springs 8, Buchanan 0
Bridgman 3, Comstock 1
Parchment 6, Brandywine 2
Battle Creek Lakeview 8, Niles 0
Otsego 2, Dowagiac 1
South Haven 3, Vicksburg 0
Plainwell 4, Sturgis 0
Edwardsburg 5, Three Rivers 0
Allegan 1, Paw Paw 1 – TIE
Hartford 2, Cassopolis 0
Coloma 5, Saugatuck 2
Girls Volleyball
Lakeshore 3, St. Joseph 0
Bridgman 3, Comstock 0
Buchanan 3, Berrien Springs 1
Brandywine 3, Parchment 1
New Buffalo 3, River Valley 0
Portage Central 3, Niles 0
White Pigeon 3, Bangor 0
Mattawan 3, Portage Northern 0
Boys Tennis
Edwardsburg 8, Three Rivers 0
Tonight
Football
Niles (1-3) at Gull Lake (1-3), 5:30 p.m.
Boys Soccer
St. Joseph at Kalamazoo Loy Norrix, 5:00 p.m.
Lakeshore at Battle Creek Central, 6:30 p.m.
Kalamazoo Central at Portage Northern, 6:30 p.m.
Bridgman at Coloma, 5:00 p.m.
Howardsville Christian at Michigan Lutheran, 5:00 p.m.
Brandywine at Schoolcraft, 5:00 p.m.
Comstock at Constantine, 5:00 p.m.
Cassopolis at Eau Claire, 5:00 p.m.
Bangor at Watervliet, 5:00 p.m.
Bridgman at Coloma, 5:00 p.m.
Hamilton at Fennville, 5:00 p.m.
Girls Volleyball
South Haven at Edwardsburg, 6:00 p.m.
Otsego at Paw Paw, 6:00 p.m.
Sturgis at Allegan, 6:00 p.m.
Dowagiac at Plainwell, 6:00 p.m.
Vicksburg at Three Rivers, 6:00 p.m.
Bangor at Cassopolis, 7:00 p.m.
White Pigeon at Centreville, 7:00 p.m.
Eau Claire at Hartford, 7:00 p.m.
Decatur at Marcellus, 7:00 p.m.
Bloomingdale at Mendon, 7:00 p.m.
Schoolcraft at Coloma, 6:30 p.m.
Lawton at Fennville, 6:30 p.m.
Kalamazoo Hackett at Gobles, 6:30 p.m.
Delton-Kellogg at Martin, 6:30 p.m.
Galesburg-Augusta at Saugatuck, 6:30 p.m