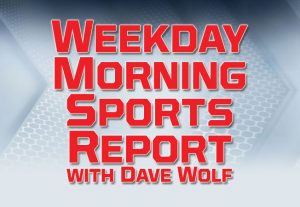 MLB – Major League Baseball
Yesterday
Cleveland Indians 7, Detroit Tigers 2
Minnesota Twins 9, Chicago White Sox 8 – 12 Innings
Cincinnati Reds 4, Chicago Cubs 2
Indians 7, Tigers 2 – Indians win 15th straight over Tigers with 7-2 victory
Adam Plutko pitched six effective innings, rookie Oscar Mercado homered and the Cleveland Indians beat Detroit 7-2 on Tuesday night for their 15th straight victory against the Tigers.  Cleveland has won 16 of 17 in the season series, with Detroit's only win coming on April 10 at Comerica Park. They play two more games against each other this year, Wednesday and Thursday at Progressive Field. The Indians' longest single-season win streak over one team was when they beat the Baltimore Orioles 17 consecutive times from May 21-Sept. 6, 1954. Plutko (7-4) allowed two runs and four hits in his first win since he beat Detroit on Aug. 27. The right-hander is 4-0 in his career against the Tigers, including three victories this season.  Dawel Lugo homered in the fifth for Detroit. Víctor Reyes singled in a run in the third.
Twins 9, White Sox 8 – 12 Innings – Twins top White Sox 9-8 on bases-loaded hit by pitch in 12th
Ronald Torreyes was hit by a bases-loaded pitch in a three-run 12th inning to give the Minnesota Twins a 9-8 victory over the Chicago White Sox on Tuesday night that kept their lead in the American League Central at five games.  Marwin Gonzalez hit the tying two-run single off José Ruiz (1-4). Then Torreyes, a September roster addition who has only six plate appearances for the Twins this season, crouched in front of a 2-1 fastball with his bat ready to swing before holding off. The ball grazed his right forearm as he lowered it over the plate, triggering the celebration by the Twins after the most unusual walk-off play.  The Twins, who improved to 13-5 against the White Sox this season, trimmed their magic number for clinching the division to seven. Any combination of wins by Minnesota and losses by Cleveland over the remaining 11 games will give the Twins their first title since 2010. The Indians beat Detroit earlier in the evening.  Ryan Cordell hit a two-run homer in the top of the 12th off Ryne Harper (4-2) for the White Sox, one of four homers allowed by Twins relievers. American League batting leader Tim Anderson went deep in the 11th, before a sacrifice fly by Mitch Garver tied the game again in the bottom of the inning.
Reds 4, Cubs 2 – Cubs lose 4-2 to Gray, Reds
The Chicago Cubs were shut down by Sonny Gray and two relievers Tuesday night, falling 4-2 to the Cincinnati Reds in a loss that hurt their playoff positioning.  Chicago had won five in a row, outscoring its opponents 59-18 during the stretch. But it managed just two runs against Gray (11-7) before Michael Lorenzen and Raisel Iglesias closed out the five-hitter for Cincinnati. The Cubs dropped into a tie for the second NL wild card with Milwaukee, which held off San Diego for a 3-1 victory. They also missed out on an opportunity to gain ground on NL Central-leading St. Louis, which lost 6-2 to Washington.  Rookie Aristides Aquino hit his 16th homer for Cincinnati (71-81), and Joey Votto and Eugenio Suárez each drove in a run.  Gray struck out nine in 6 2/3 innings. The All-Star right-hander improved to 5-1 with a 1.46 ERA in his last nine outings. Yu Darvish (6-7) struck out 13 in seven innings for Chicago, but was hurt by a slow start. Kyle Schwarber had three hits and two RBIs.
Tonight
Detroit (Turnbull 3-15) at Cleveland (Civale 3-3), 7:10 p.m.                 WSJM Sports/Cosy-FM 6:45
Chicago White Sox (Covey 1-8) at Minnesota (Odorizzi 14-6), 7:40 p.m.
Cincinnati (Mahle 2-11) at Chicago Cubs (Lester 13-10), 8:05 p.m.
MLB – Pirates' Vázquez arrested on porn, solicitation charges
Pittsburgh Pirates All-Star closer Felipe Vazquez has been arrested on charges of pornography and soliciting a child. Vazquez was taken into custody by State Police on one count of computer pornography/solicitation of a child and one count of providing obscene material to minors. The Florida Department of Law Enforcement says it began investigating Vazquez in August after learning of an alleged sexual relationship between Vazquez and a 15-year-old girl living in Lee County, Florida.
NHL – National Hockey League Preseason
Last Night
Detroit Red Wings 5, Chicago Blackhawks 3
Tonight
Detroit Red Wings at Chicago Blackhawks, 8:30 p.m.
NFL – Lions cut Anderson, Johnson after adding Perkins, Driskel
The Lions have picked up Paul Perkins off waivers from the Giants and released fellow running back C.J. Anderson, who helped the Rams reach the Super Bowl last season. Anderson ran for 43 yards on 16 carries in two games as a backup to Kerryon Johnson. He has 3,497 yards rushing and 22 touchdowns in his career in Denver, Carolina, Los Angeles and Detroit.
NFL – Manning benched, Jones to start for Giants
Eli Manning is being benched and the Daniel Jones era with the New York Giants is about to begin. Coach Pat Shurmur announced that the No. 6 overall pick in the NFL draft is replacing two-time Super Bowl MVP Manning as the Giants' starting quarterback. The 38-year-old Manning has been the Giants' starter since replacing Kurt Warner after nine games in the 2004 season.
MCCAA – Junior College Sports
Last Night
Women's Volleyball
Grand Rapids Community College 3, Lake Michigan College 0
MHSAA – High School Sports
Last Night
Boys Soccer
Lakeshore 4, Niles 0
Portage Central 2, Portage Northern 1
Mattawan 8, Battle Creek Central 0
Kalamazoo Loy Norrix 2, Kalamazoo Central 2 – TIE
Gull Lake 4, Battle Creek Lakeview 1
Covert 4, Howardsville Christian 3
Girls Swimming and diving
St. Joseph 117, Mattawan 69
Bridgman/Lakeshore 105.5, Kalamazoo Loy Norrix 80.5
Girls Volleyball
Coloma 3, Kalamazoo Hackett 0
Saugatuck 3, Watervliet 0
Cassopolis 3, Hartford 1
Mendon 3, Decatur 0
Boys Tennis
Portage Central 6, St. Joseph 2
Lakeshore 7, Niles 1
Kalamazoo Hackett 8, Brandywine 0
Vicksburg 7, Three Rivers 1
Tonight
Girls Volleyball
St. Joseph at Mattawan, 6:30 p.m.
Niles at Lakeshore, 6:30 p.m.
Lake Michigan Catholic at Michigan Lutheran, 6:30 p.m.
Brandywine at Comstock, 6:00 p.m.
Boys Soccer
Michigan Lutheran at New Buffalo, 6:00 p.m.
Edwardsburg at South Haven, 6:30 p.m.
Three Rivers at Paw Paw, 6:30 p.m.
Dowagiac at Plainwell, 6:30 p.m.
Vicksburg at Otsego, 6:00 p.m.
Allegan at Sturgis, 6:00 p.m.
Parchment at Berrien Springs, 5:00 p.m.
Buchanan at Bridgman, 5:00 p.m.
Brandywine at Comstock, 5:00 p.m.
Marcellus at Bloomingdale, 6:00 p.m.
Bangor at Hartford, 5:00 p.m.
Fennville at Coloma, 6:00 p.m.
Lawton at Watervliet, 5:00 p.m.
Saugatuck at Constantine, 5:00 p.m.
Schoolcraft at Kalamazoo Christian, 5:00 p.m.
Delton-Kellogg at Kalamazoo Hackett, 6:00 p.m.
Cross Country
SMAC West Division at Portage Central, 5:00 p.m.
Girls Golf
SMAC West Division at Portage Northern, 3:00 p.m. (The Moors Golf Club)
Boys Tennis
BCS Conference/SAC Conference Jamboree  at Buchanan, 4:30 p.m.