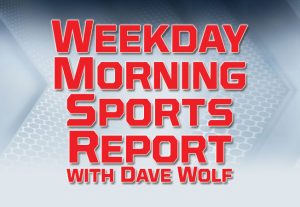 MLB – Major League Baseball
Yesterday
New York Yankees 10, Detroit 4 – Game 1
New York Yankees 6, Detroit 4 – Game 2
Kansas City 6, Chicago White Sox 3
Chicago Cubs 4, San Diego 1
Yankees 10, Tigers 4 – Game 1 – Encarnacion hurt again as Yanks beat Tigers 10-4 in opener
Edwin Encarnacion homered for the fourth time in eight games since returning from the injured list, then left in the fifth inning with a strained left oblique muscle as the New York Yankees beat the Detroit Tigers 10-4 Thursday in a doubleheader opener. Encarnacion, New York's designated hitter, had a two-run homer in the third, walked in the fifth and was pinch hit for by Mike Ford in the seventh. Encarnacion missed 30 games with a broken right wrist after he was hit by pitch from Boston's Josh Smith on Aug. 3. He was hitting .294 with 10 RBIs since returning and has 34 home runs this season.  Luke Voit put the Yankees ahead in the first with his first home run since July 22, a two-run drive off Matt Boyd (8-11). Boyd (8-11) gave up four runs _ three earned _ three hits and four walks in five innings. He has allowed 38 homers, four short of Denny McLain's franchise record of 42, set in 1966.
Yankees 6, Tigers 4 – Game 2 – More injury woes for Yankees in doubleheader sweep of Tigers
All-Star catcher Gary Sánchez became the Yankees' latest injury concern when he left the second game of Thursday's doubleheader with left groin tightness as New York beat Detroit 6-4 to complete a sweep.  Sánchez exited in the fourth, an inning after he was thrown out in his first stolen base try this year. He has been on the injured list three times in the past two seasons because of groin strain. Aaron Judge and Gio Urshela each hit two-run homers for New York in the second game. Spencer Turnbull (3-15) allowed four runs and seven hits in five innings. Aroldis Chapman came on with one out in the ninth, a runner third and the score 6-3. He allowed an RBI single to John Hicks but was then able to close the game out for his 37th save in 42 chances.
Royals 6, White Sox 3 – Dozier's homer sends Royals past Giolito, White Sox, 6-3
Hunter Dozier hit a tie-breaking, three-run home run in the sixth, Jorge Soler had his third homer in two days and the Kansas City Royals beat the Chicago White Sox 6-3 on Thursday.  Whit Merrifield walked and Soler singled off Chicago starter Lucas Giolito in the decisive inning for Kansas City, which won for the eighth time in the last 11 games. Then Dozier drove a 1-2 pitch into the left-field bleachers for a 5-2 lead. He doubled two innings later.  Giolito (14-9) finished with 12 strikeouts in six innings. He allowed five runs on five hits and one walk as Chicago lost its fourth game in the last six.
Cubs 4, Padres 1 – Darvish fans 14, Cubs beat Padres 4-1 to keep wild-card pace
Yu Darvish struck out a season-high 14 and allowed only two hits in six innings and the Chicago Cubs beat the San Diego Padres 4-1 Thursday to remain tied with Milwaukee for the NL's second wild-card spot.  The Padres scored in the ninth when Manny Machado was hit by a pitch with the bases loaded and two outs, but Rowan Wick struck out Luis Urias to end it.  Chicago split the four-game series and won for just the second time in seven games. The Brewers beat the Miami Marlins 3-2. Darvish (6-6) retired his first eight batters before allowing his first hit, an infield single by starter Dinelson Lamet. Darvish kicked the ball with his right foot and it caromed to third baseman Kris Bryant. Darvish struck out Greg Garcia to end the inning.
Today
Pittsburgh (Brault 4-4) at Chicago Cubs (Lester 12-10), 4:05 p.m.
Baltimore (Brooks 4-8) at Detroit (Zimmermann 1-10), 7:10 p.m.           98.3 The Coast 6:45
Chicago White Sox (Covey 1-8) at Seattle (Kikuchi 6-9), 10:10 p.m.
NCAAFB – Collee Football – Week 3
Saturday
Eastern Michigan at Illinois, 12:00 p.m.
New Mexico at (7) Notre Dame, 2:30
Akron at Central Michigan, 3:00 p.m.
Arizona State at (18) Michigan State, 4:00 p.m.
Georgia State at Western Michigan, 7:00 p.m.                                        Superhits 103.7 Cosy-FM 5:30
NFL – National Football League – Week 2
Last Night
Tampa Bay Buccaneers 20, Carolina Panthers 14
Buccaneers 20, Panthers 14 – Bucs trip up Panthers
Peyton Barber ran for 82 yards and a touchdown on 23 carries as Tampa Bay silenced the Panthers, 20-14 at Carolina. The Panthers had a 12-10 lead until Barber furnished a 16-yard rushing TD with 4:20 remaining in the third quarter. Jameis Winston was 16 of 25 for 208 yards, one touchdown and no interceptions to help Tampa Bay bounce back from their 31-17 loss to the 49ers in the season opener. Chris Godwin was Winston's prime target with seven receptions for 121 yards and a score. The Bucs didn't allow a touchdown as the Panthers settled for four Joey Slye field goals and a fourth-quarter safety for their points. Christian McCaffrey was held to 37 yards on 16 carries, and Cam Newton completed just 25 of his 51 passes for 333 yards.
Sunday
Los Angeles Chargers at Detroit Lions, 1:00 p.m.              WSJM Sports/Cosy-FM 11:00
Indianapolis Colts at Tennessee Titans, 1:00 p.m.
Chicago Bears at Denver Broncos, 4:25 p.m.
Philadelphia Eagles at Atlanta Falcons, 8:20 p.m.              106.1 & 1400 WSJM Sports 7:30
NFL – Jets' Darnold has mono, could miss weeks
New York Jets quarterback Sam Darnold has mononucleosis and will miss the team's upcoming game against the Cleveland Browns Monday night. Coach Adam Gase says Trevor Siemian will start in Darnold's place. The team learned of Darnold's diagnosis Wednesday and coach Gase went to the second-year quarterback's home to deliver the news to him in person. The coach says Darnold's biggest concern is weight loss.
MWL – 2019 Midwest League Baseball Championship Series (Best of 5)
Last Night
South Bend Cubs 3, Clinton Lumberkings 2                                   (SB leads 2-0)
(Game 3 Saturday at Clinton)
MCCAA – Junior College Sports
Yesterday
Women's Volleyball
Kalamazoo Valley Community College 3, Lake Michigan College 0
Today
Men's Soccer
Schoolcraft College at Lake Michigan College, 2:00 p.m.
Women's Soccer
Schoolcraft College at Lake Michigan College, 4:00 p.m.
MHSAA – High School Sports
Last Night
Boys Soccer
Portage Northern 4, Niles 1
Mattawan 1, Battle Creek Lakeview 1 – TIE
Gull Lake 4, Kalamazoo Loy Norrix 1
East Kentwood 2, Portage Central 1
Paw Paw 4, Kalamazoo Christian 0
New Buffalo 7, Brandywine 1
Delton-Kellogg 6, Watervliet  0
Girls Volleyball
Michigan Lutheran 3, Howardsville Christian 0
Dowagiac 3, Allegan 1
Vicksburg 3, South Haven 0
Edwardsburg 3, Sturgis 0
Plainwell 3, Paw Paw 1
Three Rivers 3, Otsego 1
MHSAA – High School Sports
Tonight
Football – All games start at 7:00
SMAC
St. Joseph (2-0) at Mattawan (1-1)                                               106.1 & 1400 WSJM Sports
Niles (0-2) at Lakeshore (1-1)                                                      97.5 Y-Country
Portage Northern (2-0) at Portage Central (1-1)
Battle Creek Lakeview (2-0) at Battle Creek Central (1-1)
Kalamazoo Loy Norrix (0-2) at Gull Lake (0-2)
Wolverine Conference
Vicksburg (2-0) at South Haven (0-2)                                           Superhits 103.7 Cosy-FM
Sturgis (1-1) at Edwardsburg (2-0)
Dowagiac (1-1) at Allegan (0-2)
Otsego (1-1) at Three Rivers (0-2)
Paw Paw (2-0) at Plainwell (1-1)
Southwest 10 Conference
Hartford (0-2) at Bloomingdale (0-2)
Centreville (2-0) at Cassopolis (2-0)
Mendon (1-1) at Marcellus (2-0)
Decatur (0-2) at Eau Claire (0-2)
SAC
Delton-Kellogg (2-0) at Fennville (1-1)
Non-Conference
Benton Harbor (1-1) at Elkhart Central (IN) (3-0)                       News/Talk 1400 WSJM Sports
Kalamazoo United (0-2) at Berrien Springs (2-0) at St. Joseph
Lawton beats River Valley 2-0 (River Valley forfeits)
Saugatuck (1-1) at Brandywine (2-0)
Coloma (0-2) at Buchanan (0-2)
Watervliet (1-1) at Parchment (0-2)
Gobles (2-0) at White Pigeon (2-0)
Constantine (1-1) at Comstock (0-2)
Schoolcraft 2-0 at Ottawa Lake Whiteford (1-1)
Galesburg-Augusta (1-1) at Wyoming Lee (0-2)
8-Man Football
Wyoming Tri-Unity (0-2) at Lawrence (0-2)
Martin 2-0 New Buffalo (0-1)
Vermontville Maple Valley (0-1) at Bridgman (2-0)
Bangor (0-1) at Vestaburg (2-0)
Battle Creek St. Philip (1-1) at Colon (2-0)
Saturday
Football
8-Man Football
Michigan Lutheran at Lake Michigan Catholic (1-1), 7:00 p.m.
Boys Soccer
Lakeshore at St. Joseph, 6:30 p.m.
Haslett at Portage Northern, 11:30 a.m.
Hastings at Allegan, 11:30 a.m.
Sturgis at Coldwater, 11:30 a.m.
Parchment at Vicksburg, 11:00 a.m.
Hartford, Berrien Springs, at South Haven Shoreline Shootout, 9:00 a.m.
Lawton at Bridgman, 11:00 a.m.
Coloma at Lake Michigan Catholic, 10:00 a.m.