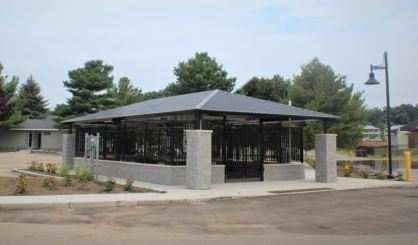 A brand-new fish cleaning station is set to open in South Haven this week. Assistant City Manager and Harbormaster Kate Hozier says the grand opening will be at 2 p.m. Friday in Black River Park and Boat Launch.
"We're very excited," Hozier tells WSJM News. "It'll be open prior to the Salute To Veterans, which is a fishing tournament for veterans on Saturday. We're really excited that it's completed and will be open by then."
Hozier says it took the city a few years to get the project done, and it is fully accessible. She says that was a big goal with the new station.
"We have now ramps that go up to the building as well as ramps that go into the fish cleaning station from the paid parking as well as the non-paid parking area."
A $150,000 grant from the Great Lakes Fisheries Trust helped to offset some of the costs. The new fish cleaning station will be open 24 hours a day, 7 days a week from April 15 though October, and hours from November through April 14 will be weather-dependent.
Image courtesy of the city of South Haven.