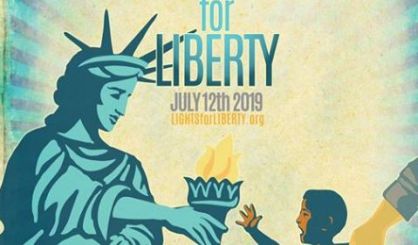 There will be a vigil this Friday in South Haven to bring attention to the treatment of migrant and refugee families along the southern U.S. border. Pastor Ron VanLente of First United Methodist Church in South Haven tells WSJM News "Lights for Liberty" events are taking place all over the country at the same time.
"It's an event to call attention to, to protest, and to pray over and design action about the treatment of those on the border, especially those who seek asylum, those who are incarcerated, and the children for the conditions they're being held in," VanLente said.
VanLente says the conditions at border detention facilities are un-American, and the situation down south needs to stop.
"It's frightening to see our government act in these kinds of ways without any kind of oversight or supervision or transparency."
Several church and activist groups are organizing the Lights for Liberty vigil in South Haven. It will take place from 7:30 p.m. to 9:30 Friday at the Huron Pavilion in South Haven. Those who go are encouraged to bring along battery powered candles or a candle app on their phone. The candle lighting will be at 9 across the nation.