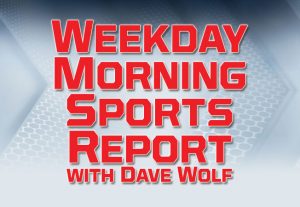 MLB – Major League Baseball
Yesterday
Washington Nationals, Detroit Tigers 1
Chicago White Sox 4, Minnesota Twins 3
Cincinnati Reds 8, Chicago Cubs 6
Nationals 2, Tigers 1 – Scherzer strikes out 14 as Nationals top Tigers, 2-1
Max Scherzer struck out 14 against his former team and Anthony Rendon homered for the second straight game as the Washington Nationals topped the Detroit Tigers 2-1 on Sunday.  Scherzer (8-5) returned to Comerica Park for the first time since leaving as a free agent after the 2014 season and stuck out double-digit batters for the fourth straight outing.  Scherzer, who struck out 20 batters the last time he faced the Tigers in 2016, ended his day by striking out the side swinging in the eighth inning, including former teammate Miguel Cabrera, who was pinch-hitting.  Detroit's Jordan Zimmermann, who also was starting against his former team, struck out four batters in six innings, allowing one run.
White Sox 4, Twins 3 – Giolito earns 11th victory as White Sox beat Twins 4-3
Lucas Giolito allowed one hit in five innings to earn his major league-leading 11th victory and the Chicago White Sox beat the Minnesota Twins 4-3 on Sunday.  Yoán Moncada homered and he and José Abreu had three hits apiece for the White Sox, who won two of three against the AL Central-leading Twins.  Nelson Cruz homered for the Twins, who had won eight of nine against Chicago. Giolito (11-2), a first-time All-Star, struck out four and lowered his ERA to 2.72 before a nearly three-hour rain delay forced his exit. Giolito was coming off a loss to the Chicago Cubs and a no-decision against Boston after he went 9-0 in his previous 11 starts.  Moncada hit a two-run home run in the third for his 14th of the season. Alex Colomé got four outs to earn his 18th save out of 19 opportunities.  The White Sox scored two runs on four straight singles in the sixth.
Reds 8, Cubs 6 – Suarez homers early, Reds hold on for 8-6 win over Cubs
Eugenio Suarez ended his slump with Cincinnati's longest homer of the season, Anthony DeSclafani pitched six scoreless innings and the Reds held off the Chicago Cubs 8-6 Sunday.  Phillip Ervin and Nick Senzel drove in two runs each, and Raisel Iglesias escaped with a six-out save despite allowing Jason Heyward's three-run homer in the ninth. Kyle Schwarber also had a late connection for the Cubs.  Chicago starter Jon Lester (7-6) hadn't lost to the Reds since 2016, a streak of seven straight starts. The Cubs have dropped 3 of 4 and finished June 14-15, their first losing month since May 2017.  Suarez, hitting .155 over his previous 22 games, blasted Lester's 3-2 pitch a projected 457 feet into a party structure atop the batter's eye in the first inning. The three-run shot gave him 17 homers this season. DeSclafani (5-4) ended his day by striking out David Bote with two runners on and celebrated with a fist pump. He struck out seven and allowed five hits and a walk.  Lester allowed four runs – three earned – on five hits and two walks. He tied his season high with eight strikeouts.
Tonight
Chicago Cubs (Alzolay 1-0) at Pittsburgh (Williams 2-2), 7:05 p.m.
Tigers and White Sox are off
MLB – Astros lead way with 6 All-Stars; Dodgers among clubs with 4
Justin Verlander, Gerrit Cole and four of their Houston Astros teammates will lead the American League squad at the All-Star Game in Cleveland on July 9. Major League Baseball unveiled full rosters for the midsummer showcase Sunday, and the Astros top all big league clubs with six players. No other AL club has more than three. Alex Bregman, George Springer and Michael Brantley will be in the starting lineup for the AL, and Verlander, Cole and Ryan Pressly are on the pitching staff. It will be the first trip to Cleveland for those Astros since Game 3 of last year's AL Division Series, when Houston won 11-3 to complete a sweep. The Dodgers, Brewers and Rockies lead the NL with four players each. The Los Angeles contingent includes Cody Bellinger, Clayton Kershaw, Hyun-Jin Ryu and Walker Buehler _ plenty of familiar faces for manager Dave Roberts.
Tigers closer Shane Greene was named on the AL squad.
NBA – NBA free agency starts
Kevin Durant is on the move, Khris Middleton is staying put and Damian Lillard is going nowhere after the NBA free agent frenzy began on Sunday. Durant says on Instagram that he has worked out a max deal of four years and about $164 million with the Nets. The All-Star forward could have gotten five years and $221 million from the Warriors if he stayed with them. Middleton plans to agree to a five-year deal worth nearly $179 million to remain with the Bucks. A person with knowledge of the negotiations says Lillard and the Trail Blazers have agreed on a four-year Supermax extension that will be worth nearly $200 million. The Blazers will pay Lillard $29.8 million next season and $31.6 million in 2020-21, according to the source. Former NBA MVP Derrick Rose will sign a two-year, $15 million contract with the Detroit Pistons.  No deals can be signed until July 6 because of the league's annual moratorium. 
NASCAR – Bowman gets first Cup win
Alex Bowman has raced to his first career NASCAR Cup Series victory, leading a Hendrick Motorsports performance that saw the team place four drivers among the top 11. The 26-year-old Bowman had just six top-five finishes in 133 starts on NASCAR's top series before his banner day on the bumpy 1.5 mile oval. He had one of the fastest cars during practice, and a rain delay of nearly three hours did nothing to slow him down. Kyle Larson passed Bowman with about seven laps left, but Bowman quickly regained the lead and smartly navigated his way to the finish. Joey Logano finished third, followed by Jimmie Johnson and Brad Keselowski.
Golf – PGA – Lashley leads wire-to-wire in Detroit for 1st PGA Tour win
Nate Lashley has managed to pull off a wire-to-wire win at the PGA's Rocket Mortgage Classic only after getting into the field as an alternate Wednesday. Lashley closed with a 2-under 70 for a 25-under total and a six-stroke victory over Monday qualifier Doc Redman. The 353rd ranked player in the world picked up his first victory despite failing to originally qualify for the tournament. The 36-year-old Lashley's parents and girlfriend were killed in a plane crash 15 years ago. He dabbled in real estate after graduating from the University of Arizona, quit playing professional golf several years ago and resumed playing in the PGA Tour's minor leagues. Rory Sabbatini and Wes Roach each closed with 68s to finish in a third-place tie at 18 under.
Golf – Champions – Stricker completes record-setting performance
Steve Stricker's U.S. Senior Open debut was one for the record book. He closed with a 1-under 69 for a six-stroke victory over Jerry Kelly and David Toms. Stricker set the 72-hole tournament record with a 19-under 261, three better than the previous mark set by Kenny Perry at Salem Country Club two years ago. The 52-year-old Stricker won a PGA Tour Champions major for the second time this year. He won the Regions Tradition in May.
NHL – Shaw headed back to Chicago
The Blackhawks reacquired pesky forward Andrew Shaw and a draft pick from the Montreal Canadiens for a second- and seventh-round pick in next year's draft and a third-rounder in 2021. Shaw was selected by Chicago in the fifth round in 2011 and spent his first five seasons with the Blackhawks, helping them win the Stanley Cup in 2013 and 2015.  In other free agency news, the Red Wings are expected to sign goalie Calvin Pickard, who spent last season with Arizona and Philadelphia. Pickard and Jonathon Bernier are expected to compete to backup Jimmy Howard.
WNBA – Women's National Basketball Association
Last Night
Los Angeles Sparks 94, Chicago Sky 69
FIFA – 2019 CONCACAF Gold Cup – Men
Last Night
United States 1, Curacao 0
MWL – Midwest League Baseball
Last Night
Bowling Green 3, Lansing 0
South Bend 7, Dayton 2
Great Lakes 9, Fort Wayne 3
Lake County at West Michigan, ppd.
Today
Lake County at West Michigan, 6:00 p.m. (DH)
Bowling Green at Lansing, 7:05 p.m.
Dayton at South Bend, 7:05 p.m.
Great Lakes at Fort Wayne, 7:05 p.m.