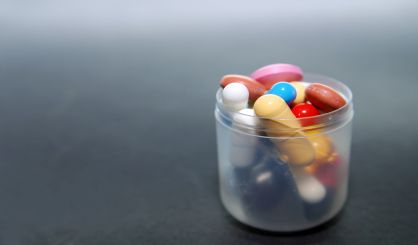 The Michigan Department of Licensing and Regulatory Affairs says the number of opioid prescriptions dispensed in Michigan is going down. LARA says the rate was down 15% in 2018 from 2017. It credits the drop with the recently-overhauled Michigan Automated Prescription System, or MAPS, which tracks controlled substance prescriptions. LARA Director Orlene Hawks says in a promotional video for MAPS that it's useful to prescribers and pharmacists.
"Looking up patient history now only takes half a second or less," Hawks said. "Health professionals can view accurate, real-time patient data to identify risks and treatments while being proactive through prevention."
The state notes the drop in opioid prescriptions happened at the same time as a 134% increase in MAPS registrations. The system also can catch doctors who overprescribe. LARA says as opioid prescriptions dropped, the overall number of schedule 2 through 5 controlled substance prescriptions also decreased by 11.5%. Governor Gretchen Whitmer says MAPS has played a "critical role" in both combating the opioid epidemic in Michigan.
You can learn more about MAPs with the below video.