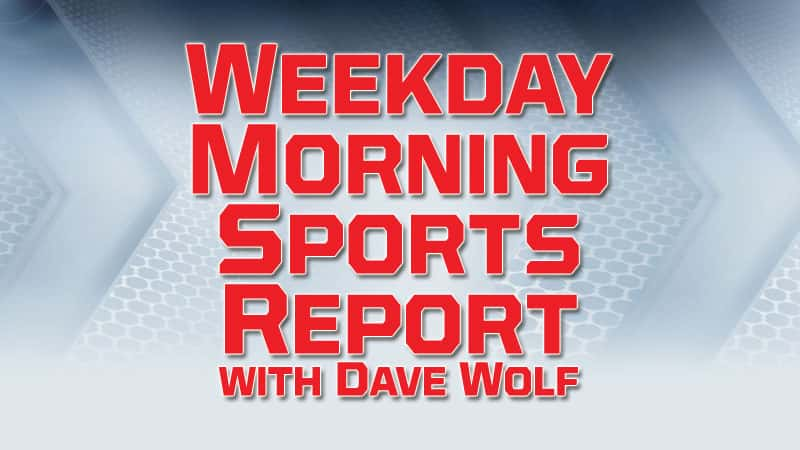 NCAAFB – College Football
Last Night
2019 College Football Playoff National Championship Game – Levi's Stadium, Santa Clara, CA
(2) Clemson Tigers 44, (1) Alabama Crimson Tide 16
(2) Clemson 44, (1) Alabama 16 – Orange Crush: Clemson topples No. 1 'Bama for title
Trevor Lawrence passed for 347 yards and three touchdowns and No. 2 Clemson rolled No. 1 Alabama 44-16 on Monday night in the College Football Playoff national championship game. In the fourth consecutive playoff meeting between the Tigers and Tide, Clemson evened the series and beat `Bama for the national title for the second time in three seasons. Clemson is the first team in the AP poll era, dating back to 1936, to finish 15-0. Coach Nick Saban and the Tide (14-1) were looking for a sixth national championship in 10 years, trying to add to an already unprecedented run in the sport. Instead, Clemson crushed Alabama, becoming the first opponent to beat the Tide by more than 14 points since Saban became coach in 2007.
1. Clemson (61) 15-0 1,525 2
2. Alabama 14-1 1,462 1
3. Ohio St. 13-1 1,364 5
4. Oklahoma 12-2 1,356 4
5. Notre Dame 12-1 1,286 3
6. LSU 10-3 1,119 11
7. Florida 10-3 1,103 10
7. Georgia 11-3 1,103 6
9. Texas 10-4 1,076 14
10. Washington St. 11-2 959 12
11. UCF 12-1 898 7
12. Kentucky 10-3 820 16
13. Washington 10-4 806 9
14. Michigan 10-3 745 8
15. Syracuse 10-3 683 17
16. Texas A&M 9-4 552 21
17. Penn St. 9-4 492 13
18. Fresno St. 12-2 466 19
19. Army 11-2 418 22
20. West Virginia 8-4 296 15
21. Northwestern 9-5 284 –
22. Utah St. 11-2 188 –
23. Boise St. 10-3 184 23
24. Cincinnati 11-2 171 –
25. Iowa 9-4 120 –
Others receiving votes: Appalachian St. 96, Stanford 52, Mississippi St. 45, Utah 43, UAB 32, Iowa St. 26, Auburn 15, Oregon 11, Missouri 10, Troy 6, Georgia Southern 6, Oklahoma St. 3, Wisconsin 2, NC State 2.
NCAAFB – Haskins is leaving school for NFL draft
Ohio State quarterback Dwayne Haskins is giving up his remaining college eligibility to enter the upcoming NFL draft.  The third-year sophomore said on Twitter he would forgo his final year of eligibility "after many thoughts and prayers with family and close friends."  Haskins smashed most Ohio State and Big Ten single-season passing records in 2018, throwing for a nation-leading 50 touchdowns and finishing third in Heisman Trophy voting. His decision comes after he completed 25 of 37 passes for 251 yards and three touchdowns in the Rose Bowl, which also was the last game for retiring coach Urban Meyer.
NCAAMBB – First four unchanged
Duke, Michigan, Tennessee and Virginia remain the top four teams in The Associated Press men's college basketball poll. The Blue Devils claimed 37 of 64 first-place votes, the Wolverines took nine and both the Volunteers and Cavaliers received five apiece. The rest of the top 10 became a jumble after three ranked teams lost last week. No. 5 Gonzaga, Michigan State, Kansas, Texas Tech, Virginia Tech and Nevada rounded out the top 10.
NCAAMBB – Men's College Basketball
Tonight
Western Michigan at Kent State, 7:00 p.m.
Akron at Central Michigan, 7:00 p.m.
Eastern Michigan at Ball State, 7:00 p.m.
Purdue at (6) Michigan State, 9:00 p.m.                   Superhits 103.7 Cosy-FM 8:00
NCAAWBB – Women's College Basketball
Tonight
Northwestern at Michigan, 7:00 p.m.
NHL – National Hockey League
Yesterday
Calgary Flames 4, Chicago Blackhawks 3
Flames 4, Blackhawks 3 – Gaudreau scores twice as Flames beat Blackhawks 4-3
Johnny Gaudreau scored two more goals, David Rittich made 32 saves and the Calgary Flames beat the Chicago Blackhawks 4-3 on Monday night. Sean Monahan had a goal and an assist as Western Conference-leading Calgary closed out a 3-1 trip with its second straight win. Garnet Hathaway scored an empty-net goal with 50 seconds left, and Elias Lindholm finished with two assists. Patrick Kane had a goal and an assist for the Blackhawks in the opener of a three-game homestand. Alex DeBrincat and Brandon Saad also scored, and Collin Delia made 39 stops.
Tonight
Montreal Canadiens at Detroit Red Wings, 7:30 p.m.
NBA – National Basketball Association
Last Night
San Antonio Spurs 119, Detroit Pistons 107
Spurs 119, Pistons 107 – Spurs beat Pistons 119-107; Popovich ties Sloan
DeMar DeRozan scored 26 points, and Gregg Popovich moved another step higher on the NBA's career wins list as the San Antonio Spurs beat the Detroit Pistons 119-107 on Monday night. Popovich now has 1,221 victories. He's tied with Jerry Sloan for third place, trailing only Don Nelson and Lenny Wilkens. San Antonio appeared to get the message. A 23-2 run spanning parts of the first and second quarters put the Spurs up 45-33. It was relatively smooth sailing from there for San Antonio, which led 59-51 at halftime and 84-73 after three quarters. LaMarcus Aldridge scored 25 points for the Spurs. Blake Griffin scored 34 for Detroit, and Drummond added 19 points and 14 rebounds.
Tonight
Indiana Pacers at Cleveland Cavaliers, 7:00 p.m.
NBA – Bulls acquire Carter-Williams, then waive him
The Bulls have waived Michael Carter-Williams after acquiring him and cash considerations from the Houston Rockets Monday for a protected second-round pick in the 2020 draft. The 27-year-old Carter-Williams saw limited playing time in his first season in Houston, appearing in just 16 games and averaging 4.3 points. The 11th overall pick in the 2013 draft has averaged 11.1 points, 4.5 rebounds and 4.7 assists in a six-year career.
NFL – Parkey's missed field goal ruled a block
Cody Parkey's missed 43-yard field goal in the final seconds that gave the Philadelphia Eagles a 16-15 upset win over the Chicago Bears in Sunday's wild-card playoff game was officially ruled a block by the NFL. Video showed Philadelphia's Treyvon Hester tipped the ball, which bounced off the upright and hit the crossbar. Eagles coach Doug Pederson on Monday praised Hester, who began the season on the practice squad, for having "a big hand in the game" and the team posted on Twitter it was the first blocked field goal in the franchise's postseason history.  The Eagles took a one-point lead when Nick Foles threw a 2-yard touchdown pass to Golden Tate with 56 seconds remaining. Mitchell Trubisky drove the Bears into position to win it, but Parkey's kick didn't go through. Philadelphia plays at New Orleans next Sunday.
NFL – Packers hire Titans OC to replace McCarthy
The Green Bay Packers have found their new head coach. A person familiar with the decision says Titans offensive coordinator Matt LaFleur has accepted Green Bay's offer to become the next head coach of the Packers. LaFleur would replace Mike McCarthy, who was fired during the season after a stunning home loss to Arizona. LaFleur was offensive coordinator with the Rams in 2017, leading a group that paced the NFL in scoring was 10th in total offense. Offensive coordinator Joe Philbin went 2-2 to close out the season as the Packers failed to reach the playoffs for the second straight year. The 6-9-1 record was also the second straight under .500 for the storied franchise.
NFL – Jets interview Caldwell for coaching vacancy
The Jets have interviewed former Colts and Lions coach Jim Caldwell for their head coaching vacancy. The meeting was announced by the team Monday. It marks the fifth known interview New York has conducted since firing coach Todd Bowles last Sunday. The Jets met with Dallas defensive backs coach/passing game coordinator Kris Richard on Sunday. Richard also interviewed with Miami and Tampa Bay for their vacancies. New York has also interviewed former Green Bay coach Mike McCarthy , Kansas City offensive coordinator Eric Bieniemy and former Miami coach Adam Gase. The 63-year-old Caldwell was most recently Detroit's head coach, going 36-28 with the Lions from 2014-17. He also was 26-22 in three years with the Colts from 2009-11, including a Super Bowl appearance in the 2009 season. Caldwell also met with Cleveland and Green Bay for their openings. The Jets are also scheduled to interview Tampa Bay offensive coordinator Todd Monken on Tuesday.
MHSAA – High School Sports
Last Night
Boys Basketball
Buchanan 69, Lake Michigan Catholic 47
Sophomore Logan Carson poured in a game high 28 points to lead Buchanan past Lake Michigan Catholic 69-47.  Carson scored 12 of his 28 points in the third quarter as the Bucks started to pull away.  Michael Markoch scored 16 points in the loss for the Lakers, Jacob Koenig added 13.
Girls Basketball
Buchanan 53, Lawrence 34
River Valley 29, Decatur 25
Tonight
Boys Basketball
SMAC
Kal. Loy Norrix at Lakeshore, 7:15 p.m.   WSJM Sports
Gull Lake at St. Joseph, 7:15 p.m.
Mattawan at Battle Creek Central, 7:15 p.m.
Kalamazoo Central at Portage Northern, 7:15 p.m.
Portage Central at Battle Creek Lakeview, 7:15 p.m.
Wolverine
South Haven at Dowagiac, CCD (SH forfeits)
Edwardsburg at Otsego, 7:15 p.m.
Sturgis at Paw Paw, 7:15 p.m.
Vicksburg at Plainwell, 7:15 p.m.
Three Rivers at Allegan, 7:15 p.m.
Southwest 10
Marcellus at Bangor, 7:30 p.m.
Centreville at Eau Claire, 7:30 p.m.
Cassopolis at Hartford, 7:30 p.m.
Decatur at Mendon, 7:30 p.m.
Bloomingdale at White Pigeon, 7:30 p.m.
Other games
Michigan Lutheran at Galesburg-Augusta, 7:00 p.m.
Lawrence at Bridgman, 7:30 p.m.
Parchment at Delton-Kellogg, 7:00 p.m.
Kalamazoo Christian at Comstock, 7:30 p.m.
Berrien Springs at Constantine, 7:30 p.m.
GR Covenant Christian at Fennville, 7:00 p.m.
Gobles at Kalamazoo Hackett, 7:00 p.m.
Girls Basketball
SMAC
Lakeshore at Kalamazoo Loy Norrix, 7:15 p.m.
St. Joseph at Gull Lake, 7:15 p.m.
Battle Creek Central at Mattawan, 7:15 p.m.
Portage Northern at Kalamazoo Central, 7:15 p.m.
Battle Creek Lakeview at Portage Central, 7:15 p.m.
Wolverine
South Haven at Dowagiac, 6:30 p.m.
Otsego at Edwardsburg, 7:15 p.m.
Paw Paw at Sturgis, 7:15 p.m.
Plainwell at Vicksburg, 7:15 p.m.
Allegan at Three Rivers, 7:15 p.m.
Southwest 10
Bangor at Marcellus, 6:00 p.m.
Centreville at Eau Claire, 6:00 p.m.
Hartford at Cassopolis, 7:30 p.m.
Mendon at Decatur, 7:30 p.m.
White Pigeon at Bloomingdale, 7:30 p.m.
Other games
Michigan Lutheran at Lake Mich. Catholic, 7:00 p.m.
Berrien Springs at Benton Harbor, 7:00 p.m.
Comstock at Kalamazoo Christian, 7:00 p.m.
Delton-Kellogg at Parchment, 7:00 p.m.
Kalamazoo Hackett at Gobles, 7:00 p.m.
Bronson at Schoolcraft, 7:00 p.m.