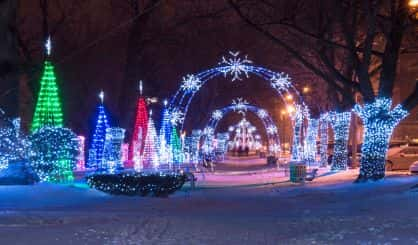 Over one million lights will be glowing starting Friday night in downtown St. Joseph with the annual Light up the Bluff celebration and lighting of the city's Community Tree Lighting Ceremony. Danielle Crevier with St. Joseph Today says it starts at 6 p.m.
"Immediately following that, we'll have our inaugural holiday window decorating contest, which is called Live from Downtown, from 7 to 8:30," says Crevier. Live from Downtown is the successor to the former live mannequins event in St. Joseph. Crevier says the St. Joseph Today Facebook page will have a spot for people to vote for their favorites.
She adds the annual Reindog Parade is set for Saturday afternoon. The lights on the bluff will be on through Valentine's Day.