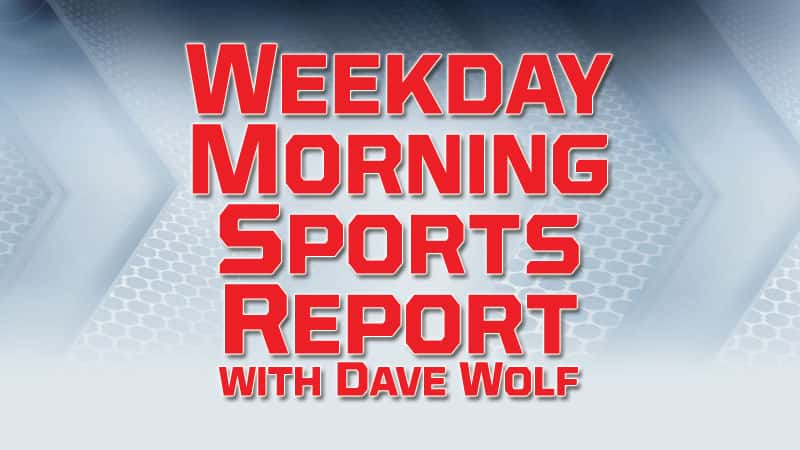 MLB – Major League Baseball
Last Night
Minnesota Twins 9, Detroit Tigers 3
Chicago Cubs 3, Pittsburgh Pirates 0
White Sox were off
Twins 9, Tigers 3 – Astudillo drives in career-high 4 as Twins top Tigers 9-3
Willians Astudillo had a career-high four RBIs, Tyler Austin added three and the Minnesota Twins beat the Detroit Tigers 9-3 on Thursday night. Astudillo, playing in his 26th big league game, capped Minnesota's five-run third inning when his two-out single drove in a pair of runs to give the Twins the lead. He also added a two-run double in the fifth. Minnesota took two of three against Detroit in the final series between the teams this year. The Twins won the season series 12-7. Tigers starter Francisco Liriano (5-12) left after just 2 1/3 innings due to lower back tightness. The former Twin exited with the bases loaded and wound up being charged with four runs.
Cubs 3, Pirates 0 – Cubs beat Pirates 3-0, open 1-game NL Central lead
Jon Lester combined with three relievers on a four-hitter, David Bote hit an early two-run triple and the Chicago Cubs beat the Pittsburgh Pirates 3-0 on Thursday night to open a one-game NL Central lead over Milwaukee heading into the final weekend of the season. A day after the Cubs and Brewers assured themselves of no worse than wild-card berths, Lester (18-6) escaped a bases-loaded jam in the first inning and allowed three hits and four walks over six innings. He improved to 6-1 with a 1.71 ERA in his last eight starts. Steve Cishek, Carl Edwards Jr. and Jesse Chavez followed, with Chavez pitching the ninth for his fourth save in five chances with Chicago. Chicago (93-66) hosts St. Louis (87-72) in the final series starting Friday while Milwaukee (92-67) is at home against Detroit. The Cardinals (87-72) trail the Los Angeles Dodgers by one game for the second wild-card berth. The Cubs' win means the NL Central champion, Chicago or Milwaukee, will finish with the league's best record and will play the winner of Tuesday's wild-card game. East champion Atlanta will play the West champion, Colorado or the Dodgers.
Today
St. Louis (Wainwright 2-3) at Chicago Cubs (Hendricks 13-11), 2:20 p.m.
Chicago White Sox (Lopez 7-9) at Minnesota (Berrios 11-11), 2:10 p.m. – Game 1
Chicago White Sox (Giolito 10-12) at Minnesota (De Jong 0-1), 8:10 p.m. – Game 2
Detroit (Zimmermann 7-8) at Milwaukee (Davies 2-7), 8:10 p.m.             98.3 The Coast 7:45
MLB – Russell out for rest of regular season during MLB inquiry
Chicago Cubs shortstop Addison Russell will miss the rest of the regular season while Major League Baseball investigates domestic violence allegations from his ex-wife. MLB and the players' association have agreed to extend his administrative leave by four days through Sunday. Russell was first placed on administrative leave Sept. 21. Melisa Reidy has alleged years of physical and emotional abuse, which he has denied. Russell can challenge the leave before an arbitrator. He continues to be paid his $3.2 million salary. Chicago has clinched its fourth straight postseason appearance. The 24-year-old infielder is batting .250 with five homers and 38 RBIs. He was an All-Star two years ago and helped the Cubs win their first World Series title since 1908.
NCAAFB – College Football – Week 5
Last Night
(16) Miami 47, North Carolina 10
Saturday
Central Michigan at (21) Michigan State, 12:00 p.m.                    Superhits 103.7 Cosy-FM 10:30
Western Michigan at Miami (OH), 3:30 p.m.
(14) Michigan at Northwestern, 4:30 p.m.                                    News/Talk 94.9 WSJM 3:30
Northern Illinois at Eastern Michigan, 6:00 p.m.
(7) Stanford at (8) Notre Dame, 7:30 p.m.                                   
NFL – National Football League – Week 4
Last Night
Los Angeles Rams 38, Minnesota Vikings 31
Rams 38, Vikings 31 – Goff has 465 yards, 5 TDs, propels Rams past Vikings, 38-31
Jared Goff passed for career highs of 465 yards and five touchdowns, winning a scintillating duel with Kirk Cousins and leading the unbeaten Los Angeles Rams to a 38-31 victory over the Minnesota Vikings on Thursday night. Goff hit Cooper Kupp with two of his four TD throws during a 251-yard first half in which the third-year quarterback flawlessly executed coach Sean McVay's offense. Todd Gurley then finished with 83 yards rushing and 73 yards receiving while the Rams (4-0) barely held off the Vikings (1-2-1) and Cousins, who passed for 422 yards and three touchdowns. The Vikings got the ball back with 2:20 left, but rookie John Franklin-Myers stripped Cousins of the ball near midfield. The Rams recovered and ran out the clock.
Sunday
Tampa Bay Buccaneers at Chicago Bears, 1:00 p.m.
Detroit Lions at Dallas Cowboys, 1:00 p.m.                       WSJM Sports/Cosy-FM 11:00
Buffalo Bills at Green Bay Packers, 1:00 p.m.
Houston Texans at Indianapolis Colts, 1:00 p.m.
Baltimore Ravens at Pittsburgh Steelers, 8:20 p.m.           95.7 & 1400 WSJM Sports 7:30
NCAA – Court stops Eastern Michigan from cutting sports teams
A federal judge has ordered a preliminary injunction to stop Eastern Michigan University from cutting some sports programs.  U.S. District Judge George Steeh ruled Thursday that financial hardship is not a defense for a Title IX violation.  Two former EMU athletes filed a lawsuit earlier this year alleging that Title IX laws were violated when the school announced it would eliminate tennis, softball, men's swimming and diving, and wrestling at the end of the spring season. The university said in March that the moves were made due to budget cuts. A hearing to discuss implementation of the court order is scheduled on Oct. 23.  Eastern Michigan says it received the court ruling and will analyze its next steps.
NHL – National Hockey League Preseason
Last Night
Ottawa Senators 2, Chicago Blackhawks 1
Senators 2, Blackhawks 1
Mike Condon made 27 saves in Ottawa's victory over Chicago.   Matt Duchene and Max McCormick scored for Ottawa. Jonathan Toews scored for Chicago, and Anton Forsberg made 21 saves.
Tonight
Detroit Red Wings at Toronto Maple Leafs, 7:30 p.m.
Golf – Ryder Cup – After all the hype, Ryder Cup gets started in France
Thousands of fans are filling up the massive grandstand behind the first tee at the Ryder Cup in the dark, anticipating the start of matches between two of the strongest teams ever assembled for the matches. The stadium-like grandstand at Le Golf National holds nearly 7,000 people, and thousands more are taking up space down the fairway as Europe sets out to defend its turf. The Americans are coming off a Ryder Cup victory two years ago in Minnesota. They have not won in Europe since 1993. U.S. Open and PGA champion Brooks Koepka will partner with Tony Finau in the opening fourballs match against Justin Rose and Jon Rahm. Tiger Woods and Patrick Reed are in the anchor match.
MCCAA – Junior College Sports
Last Night
Women's Volleyball
Kalamazoo Valley Community College 3, Lake Michigan College 2
MHSAA – High School Sports
Last Night
Girls Volleyball
Michigan Lutheran 3, Countryside 0
Otsego 3, Allegan 1
Edwardsburg 3, Plainwell 0
Sturgis 3, Dowagiac 1
Vicksburg 3, Paw Paw 0
Three Rivers 3, South Haven 1
White Pigeon 3, Hartford 0
Bangor 3, Eau Claire 0
Boys Soccer
St. Joseph 3, Kalamazoo Loy Norrix 1
Lakeshore 7, Battle Creek Central 0
Battle Creek Lakeview 6, Niles 1
Howardsville Christian 8, Michigan Lutheran 0
Otsego 2, Wyoming Lee 0
Bridgman 2, Coloma 0
Edwardsburg 4, Elkhart Christian 0
Portage Central 1, Gull Lake 0
Portage Northern 3, Kalamazoo Central 1
Cross Country
St. Joseph & Sturgis at Lakeshore (at Riverview Park)
Girls

Boys

1. St. Joseph 25
2. Sturgis 35
3. Lakeshore 60

1. St. Joseph 36
2. Lakeshore 42
3. Sturgis 43
Tonight
Football – Games at 7:00 unless written otherwise
SMAC
Portage Central (4-1) at St. Joseph (3-2)                       95.7 & 1400 WSJM Sports 6:30
Battle Creek Lakeview (1-4) at Lakeshore (2-3)               97.5 Y-Country 6:45
Niles (2-3) at Portage Northern (3-2)
Mattawan (3-2) at Kalamazoo Loy Norrix (1-4)
Kalamazoo Central (2-3) at Battle Creek Central (4-1)
Wolverine
Three Rivers (5-0) at South Haven (0-5)                        Superhits 103.7 Cosy-FM 6:45
Edwardsburg (5-0) at Plainwell (4-1)
Dowagiac (2-3) at Sturgis (1-4)
Allegan (1-4) at Otsego (2-3)
Vicksburg (2-3) at Paw Paw (3-2)
Non-Conference/Independent
Brandywine (3-2) at Elnora North Daviess (IN) (2-4), 8:00 p.m.
Buchanan (1-4) at Hopkins (4-1)
Detroit Country Day (3-2) at Gull Lake (0-5)
BCS
River Valley (3-2) at Lake Michigan Catholic (1-4)
Berrien Springs (4-1) at Parchment (0-5)
South County (0-5) at Comstock (1-4)
SAC
Kalamazoo United (5-0) at Coloma (3-2)
Delton-Kellogg (4-1) at Watervliet (2-3)
Lawton (2-3) at Gobles (1-4)
Saugatuck (4-1) at Martin (3-2)
Constantine (5-0) at Schoolcraft (4-1)
Fennville (4-1) at Galesburg-Augusta (1-4)
Southwest 10
White Pigeon (3-2) at Hartford (4-1)
Bloomingdale (1-4) at Decatur (3-2)
Cassopolis (5-0) at Marcellus (0-5)
Centreville (5-0) at Mendon (3-2)
Bangor (0-5) at Eau Claire (0-1)
8-Man Football
Michigan Lutheran (0-5) at Burr Oak (2-3)
Genesee (4-1) at Lawrence (1-4)
Saturday
Non-Conference
Gary-Roosevelt (2-4) at Benton Harbor (1-3),1:00 p.m.   News/Talk 94.9 WSJM 12:30