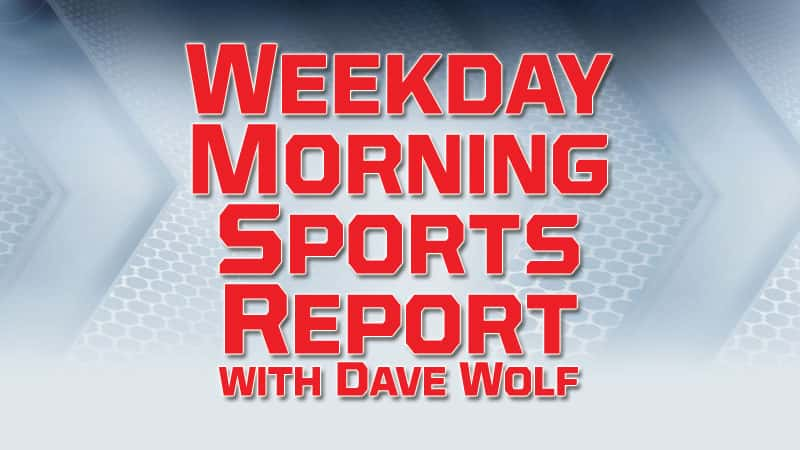 MLB – Major League Baseball
Last Night
Minnesota Twins 11, Detroit Tigers 4
Cleveland Indians 10, Chicago White Sox 2
Chicago Cubs 7, Pittsburgh Pirates 6 – 10 Innings
Twins 11, Tigers 4 – Field's 2 HRs lead Twins past Tigers, 11-4
Johnny Field homered twice, Jorge Polanco hit a bases-loaded triple and the Minnesota Twins beat the Detroit Tigers 11-4 on Wednesday night. Tyler Austin also homered and Willians Astudillo had three hits for the Twins. Christin Stewart tripled and drove in two runs for the Tigers. Tyler Duffey (2-2) earned the win with two scoreless innings in relief of starter Jake Odorizzi. Detroit starter Matthew Boyd (9-13) gave up six runs in 3 2/3 innings.   The Tigers got RBI singles from Niko Goodrum and James McCann in the third inning, and Stewart tied the game with a sacrifice fly in the fourth.
Indians 10, White Sox 2 – Bieber perfect on the road as Indians beat White Sox 10-2
Shane Bieber remained perfect on the road with six scoreless innings, Francisco Lindor led off the game with a home run and the Cleveland Indians beat up the Chicago White Sox 10-2 on Wednesday night.  Edwin Encarnacion finished 3 for 4 with a three-run homer and drove in four runs for the AL Central champs.  Bieber (11-5) improved to 7-0 on the road, setting a single-season record with most road wins without a loss by a Cleveland pitcher. The 23-year-old has yet to lose a road game in his 11 career starts.  He retired the first eight batters and didn't allow a hit until Yoan Moncada reached after hitting an unusual high bouncer back to Bieber with two outs in the fifth.
Cubs 7, Pirates 6 – 10 Innings – Cubs clinch 4th straight playoff spot, top Pirates 7-6 in 10
Shortly after their playoff spot was assured, the Chicago Cubs beat the Pittsburgh Pirates 7-6 Wednesday night when Albert Almora Jr. hit a game-ending single with two outs in the 10th inning.  The NL Central-leading Cubs clinched their fourth straight postseason appearance earlier in the evening when Milwaukee beat St. Louis. Pittsburgh tied it in the ninth on a two-out, two-run double by Starling Marte.  Ian Happ led off the 10th with a walk and was replaced by pinch-runner Terrance Gore. Mike Freeman's sacrifice moved up Gore, and he took third on a groundout. Almora singled to left on an 0-2 pitch from Richard Rodriguez (4-3). Jason Heyward homered and drove in three runs for the Cubs. Javier Baez singled for his NL-leading 111th RBI as the Cubs won after blowing a five-run lead.  
Tonight
Pittsburgh (Williams 14-9) at Chicago Cubs (Lester 17-6), 8:05 p.m.
Detroit (Liriano 5-11) at Minnesota (TBD), 8:10 p.m.                   Superhits 103.7 Cosy-FM 7:45
White Sox are off
MLB – Whiff of offense: Ks top hits, lowest average since '72
Strikeouts are likely to exceed hits over a full season for the first time in major league history. The .248 batting average has dropped to its lowest level since 1972, the year before the designated hitter. Lefty hitters have fared even worse, a .244 average that is their lowest average since 1968, before the pitcher's mound was lowered. There were 39,902 strikeouts and 39,833 hits through Tuesday, and strikeouts are on track to set a record for the 11th consecutive season, surpassing last year's 40,104.  Innings per starting pitcher dropped from 5.89 in 2012 to 5.38 this year and pitches per start from 95 to 88 over the same period, according to Sports Info Solutions. Pitchers per game for both teams rose from 7.68 to 8.34 over that span, according to Major League Baseball, with average fastball velocity increasing from 91.6 mph to 92.8 mph over the past six years, according to Sports Info. Major League Baseball and the players' association say they will spend much of the offseason analyzing historic changes.
NFL – National Football League – Week 3
Tonight
Minnesota Vikings at Los Angeles Rams, 8:20 p.m.              95.7 & 1400 WSJM Sports 8:00
NHL – National Hockey League Preseason
Last Night
Detroit Red Wings 3, Boston Bruins 2 – OT
Red Wings 3, Bruins 2 – OT
Filip Zadina scored 24 seconds into overtime to lift Detroit past Boston. Zadina was the sixth overall pick in the June draft. Gustav Nyquist and Dennis Cholowski also scored for Detroit, and Jonathan Bernier stopped 21 shots. David Pastrnak and Lee Stempniak scored for Boston, and Jaroslav Halak made 33 saves.  Detroit improves to 6-0 during the preseason
Tonight
Ottawa Senators at Chicago Blackhawks, 8:30 p.m.
NFL – Court to examine NFL's Super Bowl ticketing policies
The NFL's Super Bowl ticketing policies will be put under a microscope this week in a New Jersey courtroom. The state's Supreme Court will hear arguments Thursday in the case of a man who says the league violated state consumer fraud laws for the 2014 game at MetLife Stadium. Josh Finkelman says he had to pay more than double the $800 face value because the NFL made only 1 percent of the tickets available to the public. The NFL says in court filings that its policies didn't violate state law.
NHL – Anaheim Ducks RW Corey Perry out 5 months after knee surgery
Anaheim Ducks right wing Corey Perry will likely miss five months after injuring his right knee during warmups before Monday's preseason game at Arizona. The 2011 NHL Most Valuable Player had surgery Wednesday, with the recovery time expected to be at least 20 weeks. Perry has never missed a significant portion of the schedule since entering the NHL in 2005, scoring 366 goals and 766 points in 957 games.
NCAAMBB – Different look for 2018 Spartans
Michigan State does not have the stars it did last season with Miles Bridges and Jaren Jackson. Hall of Fame coach Tom Izzo still sounds excited about having several upperclassmen he can count on. Izzo has juniors Cassius Winston, Nick Ward and Joshua Langford along with a trio of seniors. Michigan State won the Big Ten last season and 30 games overall before losing in the second round of the NCAA Tournament.
NBA – NBA rolling out plan to get more women into leadership roles
The NBA has told teams that it will have several events in the coming months designed to help improve workplace cultures, as well as find more ways to have women in leadership roles around the league.  The NBA's memo, sent Wednesday and obtained by The Associated Press, revealed plans to hold workshops in Atlanta and Los Angeles in mid-November on diversity and inclusion efforts. An event is also planned in Charlotte, North Carolina over the All-Star break to expand "the pipeline of female talent in basketball operations roles."  In a separate memo last week, NBA Commissioner Adam Silver told teams that he wants to see more women hired around the league — particularly leadership and supervisory positions. And earlier this week, the league hosted its inaugural Women's Leadership Forum.
MCCAA – Junior College Sports
Tonight
Women's Volleyball
Lake Michigan College at Kalamazoo Valley Community College, 6:30 p.m.
MHSAA – High School Sports
Last Night
Boys Soccer
Bridgman 6, Brandywine 3
Parchment 6, Buchanan 2
Dowagiac 0, Plainwell 0 – TIE
Edwardsburg 4, South Haven 0
Hartford 4, Cassopolis 0
Lawton 1, Bloomingdale 0
Paw Paw 5, Three Rivers 0
Kalamazoo Christian 2, Fennville 1
Otsego 3, Vicksburg 0
Allegan 2, Sturgis 2 – TIE
Girls Volleyball
Portage Central 3, Lakeshore 0
Portage Northern 3, St. Joseph 1
Lake Michigan Catholic 3, Lawrence 0
Mattawan 3, Niles 0
Parchment 3, Buchanan 0
Battle Creek Lakeview 3, Kalamazoo Loy Norrix 0
Boys Tennis
Allegan 8, Paw Paw 0
Plainwell 8, Otsego 0
Edwardsburg 8, Three Rivers 0
Cross Country
SAC Jamboree at Schoolcraft
Boys

Girls

1. Saugatuck 37
2. Watervliet 68
3. Delton-Kellogg 77
4. Coloma 98
5. Gobles 112
6. Kalamazoo Christian 118
7. Constantine 178
8. Schoolcraft 206

1. Saugatuck 15
2. Schoolcraft 98
3. Kalamazoo Christian 122
4. Coloma 128
5. Delton-Kellogg 140
6. Lawton 153
7. Constantine 154
8. Gobles 192
9. Fennville 205
10. Watervliet 265
Girls Golf
SMAC Championship at Bedford Hills
St. Joseph shot a two day total of 747 to win the SMAC Conference Golf Championship for a 6th straight season.   Cailey Rooker shot a 79.
1. St. Joseph 747
2. Mattawan 789
3. Portage Central 795
4. Gull Lake 799
5. Niles 841
6. Lakeshore 929
Tonight
Girls Volleyball
Benton Harbor at Muskegon Heights, 5:30 p.m.
Allegan at Otsego, 6:00 p.m.
Edwardsburg at Plainwell, 6:00 p.m.
Dowagiac at Sturgis, 6:00 p.m.
Vicksburg at Paw Paw, 6:00 p.m.
Three Rivers at South Haven, 6:00 p.m.
Eau Claire at Bangor, 7:00 p.m.
Decatur at Bloomingdale, 7:00 p.m.
Watervliet at Constantine, 6:30 p.m.
Saugatuck at Delton-Kellogg, 6:30 p.m.
Martin at Kalamazoo Christian, 7:00 p.m.
Gobles at Lawton, 6:30 p.m.
Fennville at Schoolcraft, 6:30 p.m.
Boys Soccer
Kalamazoo Loy Norrix at St. Joseph, 6:30 p.m.
Battle Creek Central at Lakeshore, 6:30 p.m.
Battle Creek Lakeview at Niles, 5:30 p.m.
Howardsville Chr. at Michigan Lutheran, 5:00 p.m.
Otsego at Wyoming Lee, 6:00 p.m.
Coloma at Bridgman, 5:00 p.m.
Schoolcraft at Brandywine, 5:00
Boys Tennis
Lakeshore at Sturgis, 4:00 p.m.
Allegan at Plainwell, 4:00 p.m.
South Haven at New Buffalo/Bridgman, 4:00 p.m.
Paw Paw at Berrien Springs, 4:30 p.m.
Cross Country
St. Joseph & Sturgis at Lakeshore, 5:00 p.m. (at Riverview Park)