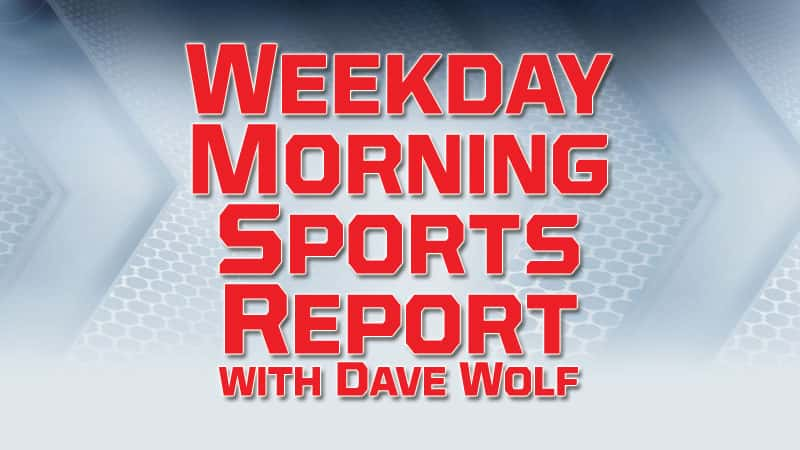 MLB – Major League Baseball
Last Night
Minnesota Twins 8, Detroit Tigers 2
Cleveland 4, Chicago White Sox 1
Arizona Diamondbacks 9, Chicago Cubs 0
Twins 8, Tigers 2 – Twins sweep 3-game series from Tigers with 8-2 win
Stephen Gonsalves threw six scoreless innings, and Minnesota's offense pounded Detroit's pitching, helping the Twins beat the Tigers 8-2 on Wednesday.  Gabriel Moya started for Minnesota, but was replaced by Gonsalves in the second inning, marking the sixth time this season the Twins used an "opening pitcher." Gonsalves (1-2) allowed one hit and a walk while striking out four. Ehire Adrianza was 3 for 4 with three runs scored, Tyler Austin was 2 for 3 with two RBIs and two runs scored and Willians Astudillo was 2 for 4 with three RBIs for the Twins, who swept the three-game series against the Tigers. Tigers pitcher Spencer Turnbull (0-1) made his first major league start, allowing six runs and six hits and a walk in four innings.
Indians 4, White Sox 1 – Kipnis hits grand slam in 9th, Indians beat White Sox 4-1
Jason Kipnis hit a grand slam with one out in the ninth inning and the Cleveland Indians rallied for a 4-1 win over the Chicago White on Wednesday night. Kipnis hit a 3-2 pitch from Ian Hamilton into the right field seats for his 1,000th career hit and was doused with buckets of water by his teammates as he conducted a postgame television interview. The AL Central champions were held to two hits through eight innings before their comeback.  Daniel Palka homered for the White Sox, who remained winless at Progressive Field this season, falling to 0-8.
Diamondbacks 9, Cubs 0 – Diamondbacks, Ray avoid sweep with 9-0 win over Cubs
Christian Walker and Chris Owings homered off Cole Hamels, and Robbie Ray held the Chicago Cubs to one hit over six innings in the Arizona Diamondbacks' 9-0 win over the Cubs on Wednesday night.  Walker and Owings, mainly used off the Arizona bench, were part of a Diamondbacks lineup that featured only two regulars in the field players _ Nick Ahmed and Ketel Marte. The group did most of its damage against Hamels (9-10), who had yet to lose a start since joining the Cubs via trade from Texas on July 27. Ray (6-2) struck out eight and walked four. Walker and Owings drove in three runs each.
Today
Kansas City (Lopez 2-4) at Detroit (Boyd 9-12), 7:10 p.m.  Superhits 103.7 Cosy-FM 6:45
Chicago White Sox (Shields 7-16) at Cleveland (Tomlin 1-5), 7:10 p.m.
Cubs are off
MLB – White Sox pitcher Kopech has Tommy John surgery
Chicago White Sox pitcher Michael Kopech had Tommy John surgery on his right elbow Tuesday and will miss the 2019 season. Kopech, the top pitching prospect in the organization, is expected to be ready for spring training in 2020. The surgery was performed by Dr. Neal ElAttrache in Los Angeles.  Kopech, 22, was 1-1 with a 5.02 ERA in four starts this season. He was placed on the 60-day disabled list with a torn elbow ligament Sept 8.  Kopech was acquired in the trade that sent star pitcher Chris Sale to Boston following the 2016 season. He was drafted by Boston in the first round in 2014.
MLB – White Sox slugger Abreu out of hospital after infection
Chicago White Sox slugger Jose Abreu has been released from a Cleveland hospital after undergoing treatment for an infection in his right thigh. Abreu was admitted to the hospital on Tuesday and released Wednesday. White Sox manager Rick Renteria says Abreu is resting at the team's hotel. The 31-year-old first baseman spent three weeks on the disabled list (Aug. 22-Sept. 9) after undergoing surgery to repair a testicular torsion. He was activated on Sept. 10 and is hitless in his last 20 at-bats. Abreu was selected to his second All-Star team this season and is batting .265 with 22 homers and 78 RBIs in 128 games.
MLB – Fans find Red Sox division title banner in the street
The Red Sox have not clinched this year's American League East division championship, but a banner marking the accomplishment has already been accidentally unveiled. Friends Louie Iacuzzi, James Amaral and Randy Baldasarri tell WFXT-TV they were out for coffee in Somerville, Massachusetts, on Monday morning when they spotted something in the road. As they peeled off the brown paper wrapping, they thought it was jerseys. The men, all Red Sox fans, were stunned to find out it was the American League East division title banner. A Red Sox spokesman tells the station the banner apparently fell off a vendor's delivery truck.
 
NFL – National Football League – Week 3
Tonight
New York Jets (1-1-0) at Cleveland Browns (0-1-1), 8:20 p.m.     95.7 & 1400 WSJM Sports 8:00
NFL – Lions sign CB Shead and brace for possible loss of CB Slay
The Detroit Lions signed cornerback DeShawn Shead, a possible indication they're not certain cornerback Darius Slay will be cleared to play New England. Detroit made the move Wednesday, four days before hosting the Patriots.  Slay left Sunday's loss at San Francisco with a concussion.  Shead was among Detroit's cuts entering this season. He started 22 games for Seattle from 2014-16.  The former Portland State standout earned a spot on the Seahawks' roster in 2012 and played in 54 games for them, including two games last year. Shead has two interceptions, two forced fumbles 136 tackles. Detroit also added Keon Hatcher to the practice squad and cut linebacker Alex Barrett from it.
NHL – National Hockey League Preseason
Last Night
Detroit Red Wings 3, Pittsburgh Penguins 2 – OT
Red Wings 3, Penguins 2 – OT
Michael Rasmussen scored 1:32 into overtime to lift Detroit past Pittsburgh. Trevor Hamilton and Jussi Jokinen also scored for the Red Wings. Jimmy Howard and Harri Sater split time in goal, each stopping 14 of 15 shots.  Derek Grant and Ryan Haggerty scored for Pittsburgh, and Tristan Jarry stopped 41 shots.
Tonight
Chicago Blackhawks at Detroit Red Wings, 7:30 p.m.
NBA – Mavs owner donates $10 million after workplace probe
Dallas Mavericks owner Mark Cuban has agreed to contribute $10 million to women's causes and domestic violence awareness as part of the NBA's investigation into workplace conditions with his franchise. The league also announced Wednesday that it would require staffing, reporting and policy changes for the Mavericks. The moves come seven months after a Sports Illustrated report detailed years of examples of a hostile workplace for women on the business side of the operation.
MCCAA – Junior College Sports
Last Night
Women's Soccer
Muskegon Community College 6, Lake Michigan College 1
Men's Soccer
Muskegon Community College 3, Lake Michigan College 1
Tonight
Women's Volleyball
Kellogg Community College at Lake Michigan College, 6:30 p.m.
MHSAA – High School Sports
Last Night
Girls Volleyball
Lakeshore 3, St. Joseph 0
Portage Central 3, Niles 0
Mattawan 3, Portage Northern 0
Lake Michigan Catholic 3, Countryside 0
Michigan Lutheran 3, Lawrence 2
Comstock 3, Bridgman 1
Buchanan 3, Berrien Springs 0
New Buffalo 3, River Valley 2
Boys Tennis
Lakeshore 6, Kalamazoo Central 2
Buchanan 6, New Buffalo/Bridgman 2
Boys Soccer
Michigan Lutheran 1, New Buffalo 1 – TIE
Dowagiac 1, Allegan 0
Paw Paw 1, Edwardsburg 0
Sturgis 5, Three Rivers 1
Otsego 2, South Haven 0
Plainwell 4, Vicksburg 0
Lawrence 4, Countryside/Eau Claire 0
Berrien Springs 8, Buchanan 0
Comstock 3, Bridgman 2
Parchment 5, Brandywine 4
Hartford 4, Bangor 1
Bloomingdale 8, Marcellus 0
Saugatuck 2, Schoolcraft 2 – TIE
Delton Kellogg 8, Constantine 0
Cross Country
SMAC West at St. Joseph (Riverview Park)
Boys

Girls

Team

Individual Top 10

Team

Individual Top 10

1. Portage Northern 18
2. Portage Central 54
3. St. Joseph 92
4. Lakeshore 108
5. Mattawan 130
6. Niles 152

1 Luke Daniel 16:23 PN
2 Connor Clemens 17:11 PN
3 Cooper Clark 17:21 LKSH
4 Max Rathburn 17:28 PN
5 Matthew Schieber 17:29 PN
6 Drew Gonzalez 17:30 PN
7 Adam Shepherd 17:33 NIL
8 Jayson Kotulak 17:47 PC
9 Ryan Chase 18:02 PC
10 Brenden Buchanan 18:03 PC

1. Portage Northern 35
2. Portage Central 46
3. St. Joseph 71
4. Niles 108
5. Mattawan 129
6. Lakeshore 158

1 Peyton Witt 18:40 PN
2 Kaylee Thompson 20:03 NIL
3 Ellie Voetberg 20:04 PC
4 Jillian Tunnicliff 20:48 SJ
5 Olivia Kapenga 20:55 PN
6 Hannah Koffler 21:03 PN
7 McKenna Norman 21:15 PC
8 Sarah Nondorf 21:16 MAT
9 Ariana Bruininks 21:37 PC
10 Aliza Garcia 21:46 PN
Girls Golf
SMAC West at Portage Central (The Moors Golf Club)
Match Scores

Top Scores

Final Season Standings

All Division (Avg score)

1. St. Joseph 196
2. Mattawan 205
3. Portage Central  205
4. Niles  207
5. Lakeshore 224
6. Portage Northern 249

1 Cailey Rooker 41 SJ
2 Lydia Aungst 43 LKSH
3 Ella Hoffman 43 PC
4 Molly O'Strander 45 MAT
5 Abby Long 47 PC
6 Anslyee Meyer 48 NIL
7 Maya Hunter 49 SJ
8 Katie Bruckner 49 NIL
9 Annie Betts 49 PN
10 Skyler Brawley 50 NIL

1. St. Joseph
2. Mattawan
3. Portage Central
4. Niles
5. Portage Northern
6. Lakeshore

1 Cailey Rooker 36.67 SJ
2 Anslyee Meyer 43.33 NIL
3 Ella Hoffman 44.67 PC
4 Annie Betts 45.33 PN
5 Abby Long 46.33 PC
6 Molly O'Strander 46.33 MAT
7 Grace Ondrais 47.67 SJ
8 Teaghan Kelley 47.67 MAT
-St. Joseph wins SMAC West title for the 7th straight season
Tonight
Boys Soccer
Portage Central at Lakeshore, 6:30 p.m.
St. Joseph at Niles, 6:30 p.m.
Mattawan at Vicksburg, 6:30 p.m.
Otsego at Hamilton, 5:45 p.m.
Kalamazoo Christian at Hartford, 5:00 p.m.
Boys Tennis
Brandywine at Edwardsburg, 4:00 p.m.
Girls Swimming and Diving
St. Joseph at South Haven, 6:00 p.m.
Girls Volleyball
Sturgis at Allegan, 6:00 p.m.
South Haven at Edwardsburg, 6:00 p.m.
Plainwell at Dowagiac, 5:00 p.m.
Otsego at Vicksburg, 6:00 p.m.
Paw Paw at Three Rivers, 6:00 p.m.
Bloomingdale at Cassopolis, 7:00 p.m.
Bangor at Mendon, 7:00 p.m.
Marcellus at Hartford, 6:30 p.m.
Decatur at Centreville, 6:30 p.m.
White Pigeon at Eau Claire, 6:30 p.m