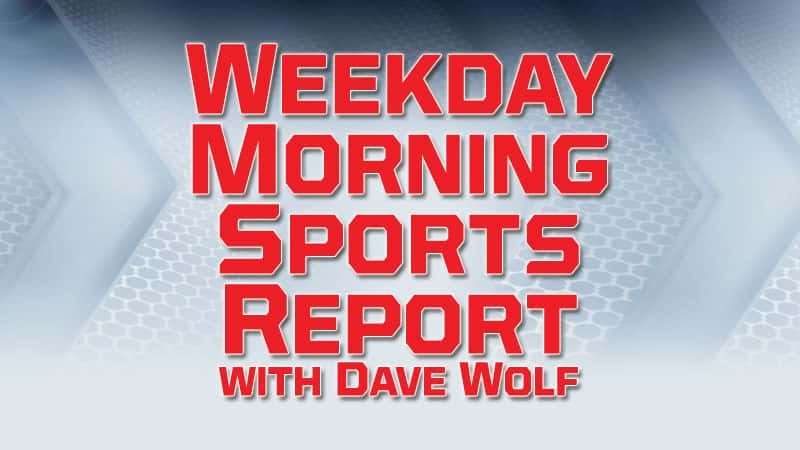 MLB – Major League Baseball
Last Night
Minnesota Twins 5, Detroit Tigers 3
Cleveland 5, Chicago White Sox 3
Chicago Cubs 9, Arizona Diamondbacks 1
Twins 5, Tigers 3 – Gimenez, Austin lead Twins over Tigers, 5-3
Chris Gimenez homered and Tyler Austin drove in three runs as the Minnesota Twins beat the Detroit Tigers 5-3 on Tuesday night.  The Twins have won three straight, while the Tigers have lost seven of nine.  Mikie Mahtook drove in all of Detroit's runs. Jake Odorizzi (7-10) allowed two runs on four hits in 6 1/3 innings. He walked one and struck out six in his first start since losing a no-hitter in the eighth inning against the New York Yankees. Trevor Hildenberg pitched the ninth for his seventh save, allowing Mahtook's two-out RBI single. Daniel Norris (0-5) pitched a season-high 5 1/3 innings, allowing two runs on five hits and three walks.
Indians 5, White Sox 3 – Kluber wins 19th, strikes out 11 as Indians top White Sox
Corey Kluber struck out 11 in eight innings to record his career-high 19th win as the Cleveland Indians beat the Chicago White Sox 5-3 on Tuesday night. Kluber (19-7), who allowed three runs, topped 200 strikeouts for the fifth straight season. Kluber won 18 games in three of the previous four seasons, including his two AL Cy Young Award-winning years, 2014 and 2017. Omar Narvaez walked and Matt Davidson singled with two outs in the eighth, but Kluber retired Ryan LaMarre on a groundout. Indians All-Star second baseman Jose Ramirez was hit on the left arm by Carlos Rodon's pitch in the fifth inning and walked from the plate in obvious pain. Ramirez spoke with manager Terry Francona and a team trainer, but stayed in the game. Jason Kipnis homered and Yandy Diaz added a two-run single when Cleveland scored three times in the fifth.
Cubs 9, Diamondbacks 1 – Baez, Murphy go deep as Cubs romp past Diamondbacks 9-1
Javier Baez and Daniel Murphy each hit a two-run homer as the Chicago Cubs jumped out to a big early lead Tuesday night on their way to a 9-1 win over the fading Arizona Diamondbacks. With its fifth victory in six games, Chicago increased its NL Central lead to 3 1/2 games over the Milwaukee Brewers, who lost at home to last-place Cincinnati.  Mike Montgomery (5-5) allowed a run and four hits with a season-high eight strikeouts in six innings for his first win since Aug. 7. The slumping Diamondbacks began the day five games out of first place in the NL West and fell six games out of the second wild-card spot. They have lost four in a row and nine of 11.
Tonight
Minnesota (Gonsalves 0-2) at Detroit (Turnbull 0-0), 1:10 p.m.  WSJM Sports/Cosy-FM 12:45
Chicago White Sox (Covey 5-13) at Cleveland (Carrasco 16-9), 7:10 p.m.
Chicago Cubs (Hamels 9-9) at Arizona (Ray 5-2), 9:40 p.m.
MLB – Cubs closer Morrow shut down for rest of 2018
The Chicago Cubs say closer Brandon Morrow will be shut down for rest of the year because of an injured right elbow that has been slow to heal. The NL Central leaders made the announcement before Tuesday night's game at Arizona. Morrow, who tops the Cubs with 22 saves, has been on the disabled list since July 19. The Cubs are without their two relievers with the most saves _ Pedro Strop has 13 and is out with a hamstring injury, and the team hopes he's ready for the postseason. The Cubs will go with a closer-by-committee plan going forward. Morrow, who posted a 1.47 ERA in 35 games, is expected to be ready for spring training in 2019.
NHL – National Hockey League Preseason
Last Night
Columbus Blue Jackets 4, Chicago Blackhawks 1
Tonight
Pittsburgh Penguins at Detroit Red Wings, 7:00 p.m.
NFL – Lions waive Demby, release Cromartie
The Detroit Lions have waived offensive lineman Jamil Demby and released safety Marcus Cromartie from injured reserve. The Lions announced the moves Tuesday. Cromartie injured his hip during Detroit's final preseason game.  Demby, a rookie who played college football at Maine, was taken in the sixth round of the draft by the Los Angeles Rams. He was awarded to the Lions via waivers last week, but he was inactive for Sunday's loss at San Francisco.
NFL – Vikings ink kicker Bailey
The Minnesota Vikings have signed kicker Dan Bailey as the replacement for rookie Daniel Carlson, who missed field goal attempts of 48, 49 and 35 yards in Sunday's 29-29 tie at Green Bay.  Bailey is the second-most-accurate field goal kicker in NFL history at more than 88 percent, hitting 186 of 211 attempts. He was released by the Dallas Cowboys on Sept. 1.
NFL – Hall of Fame members threaten boycott
A group of Pro Football Hall of Famers is demanding health insurance coverage and a share of NFL revenues or else those former players will boycott the induction ceremonies. In a letter sent to NFL Commissioner Roger Goodell, NFLPA Executive Director DeMaurice Smith and Hall of Fame President David Baker _ and obtained by The Associated Press _ 21 Hall of Fame members cited themselves as "integral to the creation of the modern NFL, which in 2017 generated $14 billion in revenue." Among the signees were Eric Dickerson, who is listed as chairman of the newly created Hall of Fame Board the group has formed, Jim Brown, Jerry Rice, Joe Namath, Lawrence Taylor, and Sarah White, the widow of Reggie White.
NCAAFB – Nebraska looking for a win; Michigan looking to stay in contention for Big 10.
Nebraska football coach Scott Frost is keeping an eye on how his players are responding to the tough start to the season. He says he hasn't seen signs of players giving up or having their own agendas. But he knows the 2017 team that collapsed at the end of the season had players going off in their own directions and the Huskers never recovered. The Huskers open Big Ten play this week at Michigan.   Michigan has been aiming to end its Big Ten title drought for many months. The 19th-ranked Wolverines can take a small step toward their goal against Nebraska at home in the conference opener for both teams. Michigan's last Big Ten title was in 2004 when Lloyd Carr was coaching and Chad Henne was throwing passes. The 14-year stretch without a conference championship matches Michigan's longest in school history, equaling its drought from 1950 to 1964.
Olympics – 2026 – With Turin out, Italy moves forward with Milan-Cortina bid
Italy's three-pronged bid for the 2026 Winter Olympics has been reduced to a two-city candidacy featuring Milan and Cortina d'Ampezzo. Following Turin's exclusion, the Italian Olympic Committee is sending a delegation featuring Milan and Cortina representatives to meet with IOC leaders on Wednesday. The move comes after government undersecretary and sports delegate Giancarlo Giorgetti told the Senate on Tuesday that the three-city proposal "is dead." Turin's exclusion follows infighting between Milan Mayor Giuseppe Sala and Turin counterpart Chiara Appendino, who had been arguing over the bid's leadership and naming rights. Peliminary bids are due to be presented at IOC meetings in Buenos Aires next month. Under the revised plan, hockey and speedskating _ which had been slotted for venues built for the 2006 Turin Games _ would be held in Milan. Alpine skiing would be held in 1956 host Cortina.
Olympics – 2022 – Samaranch approves Beijing's environmental outlook for 2022
IOC vice president Juan Antonio Samaranch says he is satisfied that snow-making for the 2022 Beijing Olympics won't bring lasting damage to the environment. Samaranch tells The Associated Press that Beijing's air and water quality are constantly improving and says he is "very confident and comfortable" with assurances on the environment from local organizers. Samaranch also says the IOC will not address issues related to China's often-criticized human rights record. Beijing and its environs generally get only a dusting of snow during the long, dry winter and Beijing will rely heavily on man-made snow for many Olympic events. The Nordic events will be held in the Zhaolong ski area in neighboring Hebei province, which generally receives more natural snow cover.
MCCAA – Junior College Sports
Last Night
Women's Volleyball
Lake Michigan College 3, Ancilla College 1
Today
Women's Soccer
Lake Michigan College at Muskegon Community College, 4:00 p.m.
Men's Soccer
Muskegon Community College at Lake Michigan College, 4:00 p.m.
MHSAA – High School Sports
Last Night
Boys Soccer
Lakeshore 7, Niles 1
Mattawan 8, Battle Creek Central 0
Boys Tennis
Portage Central 6, St. Joseph 2
Lakeshore 8, Niles 0
Mattawan 8, Battle Creek Central 0
Allegan 8, Otsego 0
Brandywine 8, New Buffalo/Bridgman 0
Girls Swimming and Diving
Mattawan 98, St. Joseph 88
Girls Volleyball
Mendon 3, Hartford 0
Delton-Kellogg 3, Fennville 0
Centreville 3, Marcellus 0
Cassopolis 3, White Pigeon 1
Tonight
Girls Volleyball
Lakeshore at St. Joseph, 6:30 p.m.
Niles at Portage Central, 6:30 p.m.
Portage Northern at Mattawan, 6:30 p.m.
Countryside at Lake Michigan Catholic, 6:00 p.m.
Michigan Lutheran at Lawrence, 6:30 p.m.
Bridgman at Comstock, 6:00 p.m.
Berrien Springs at Buchanan, 6:00 p.m.
Brandywine at Parchment, 5:00 p.m.
River Valley at New Buffalo, 6:00 p.m.
Boys Tennis
South Haven at Otsego, 4:00 p.m.
Dowagiac at Three Rivers, 4:00 p.m.
Boys Soccer
New Buffalo at Michigan Lutheran, 6:00 p.m.
Dowagiac at Allegan, 6:30 p.m.
Paw Paw at Edwardsburg, 5:30 p.m.
Sturgis at Three Rivers, 6:30 p.m.
Otsego at South Haven, 5:30 p.m.
Vicksburg at Plainwell, 6:30 p.m.
Berrien Springs at Buchanan, 5:00 p.m.
Bridgman at Comstock, 5:00 p.m.
Brandywine at Parchment, 5:00 p.m.
Hartford at Bangor, 6:00 p.m.
Bloomingdale at Marcellus, 5:00 p.m.
Kalamazoo Christian at Coloma, 6:00 p.m.
Lawton at Fennville, 6:45 p.m.
Saugatuck at Schoolcraft, 5:00 p.m.
Cross Country
SMAC West at St. Joseph, 5:00 p.m. (Riverview Park)
St. Joseph, Lakeshore, Niles, Mattawan, Portage Central, Portage Northern
Girls Golf
SMAC West at Portage Central, 3:30 p.m. (The Moors Golf Club)
St. Joseph, Lakeshore, Niles, Mattawan, Portage Central, Portage Northern