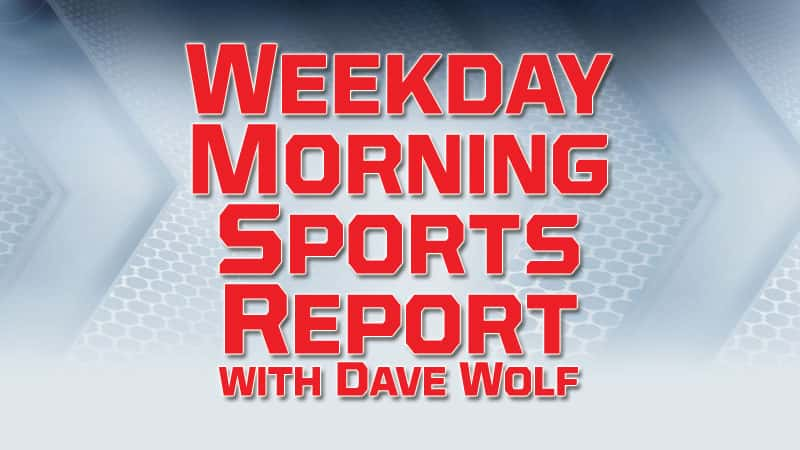 NFL – National Football League – Week 2
Last Night
San Francisco 49ers 30, Detroit Lions 27
Indianapolis Colts 21, Washington Redskins 9
Green Bay Packers 29, Minnesota Vikings 29 – TIE
New Orleans 21, Cleveland 18
Tennessee 20, Houston 17
Miami 20, N.Y. Jets 12
L.A. Chargers 31, Buffalo 20
Atlanta 31, Carolina 24
Tampa Bay 27, Philadelphia 21
Kansas City 42, Pittsburgh 37
L.A. Rams 34, Arizona 0
Jacksonville 31, New England 20
Denver 20, Oakland 19
Dallas 20, N.Y. Giants 13
49ers 30, Lions 27 – 49ers hang on to beat Lions 30-27
Jimmy Garoppolo threw two touchdown passes, Matt Breida ran for 138 yards and San Francisco's longest TD run in four seasons , and the 49ers bounced back from a season-opening loss by beating the Detroit Lions 30-27 on Sunday. Garoppolo nearly made a costly mistake when he threw a late interception to Tracy Walker that was returned to the San Francisco 7. But Quandre Diggs was called for a defensive holding away from the play to give the 49ers (1-1) a first down. Matthew Stafford was much sharper than he was last week for the Lions when he threw four interceptions. He went 34 for 53 for 347 yards, three touchdowns and no interceptions but it wasn't enough.  He threw TD passes in the fourth quarter to Marvin Jones Jr. and Michael Roberts but was unable to lead another scoring drive after taking over at the 16 with 1:08 to play. He threw an incomplete pass to Theo Riddick on fourth-and-2 from his 39 with 14 seconds left, ending the comeback attempt.  Detroit running back LeGarrette Blount was ejected in the third quarter after he took exception to Elijah Lee pushing Stafford as he stepped out of bounds. Blount was standing on the sideline right in front of the play and went on the field and pushed Lee. Blount was assessed a personal foul and ejected.
Colts 21, Redskins 9 – Colts beat Redskins 21-9
Andrew Luck threw for two touchdown passes, shook off two interceptions and engineered a game-sealing drive and the Indianapolis Colts beat the Washington Redskins 21-9 Sunday to pick up their first victory of the season. Luck was 21 of 31 for 179 yards and had a TD pass in a 25th consecutive game, the longest active streak in the NFL. He was 7 of 8 for 62 yards on a methodical 13-play, 75-yard drive that culminated in a Luck-to-T.Y. Hilton score that put Indianapolis up 21-9 early in the fourth quarter. After putting up a Week 1-best 182 rushing yards, the Redskins put up just 65 yards on 22 carries. Adrian Peterson was limited to 20 yards on 11 carries, and receiver Jamison Crowder was actually Washington's leading rusher with 29 yards on two sweep plays.
Packers 29, Vikings 29 – TIE – Carlson misses 2 FGs in OT, Vikings and Packers tie
Daniel Carlson missed two field goals in overtime, including one from 35 yards as time expired, and the Minnesota Vikings had to settle for a 29-29 tie with the Green Bay Packers after rallying from a late 13-point deficit on Sunday.  The rookie pushed his final kick wide right, just like his attempt from 49 earlier in overtime. Packers kicker Mason Crosby matched a career high with five field goals, but his potential game-winner from 52 went wide left as time expired in regulation.  The tie overshadowed memorable performances from both quarterbacks.  Green Bay star Aaron Rodgers played with a brace on his injured left knee and threw for 281 yards and a score. Minnesota's Kirk Cousins threw for 425 yards and four touchdowns, including three in the fourth quarter.  The Vikings had come back from a 20-7 deficit at the start of the fourth.
Tonight
Seattle Seahawks (0-1) at Chicago Bears (0-1), 8:15 p.m.  95.7 & 1400 WSJM Sports (after Tigers game)
NFL – Redskins' sellout streak ends, boos accompany 21-9 loss to Indy
The half-century home sellout streak is over for the Washington Redskins.  The announced attendance of 57,013 for Washington's 21-9 loss to the Indianapolis Colts on Sunday was about 25,000 short of the 82,000 capacity listed in the team's 2018 media guide.  The team boasts in the guide that it has "sold out every home game for the past 50 seasons."  Team spokesman Tony Wyllie confirmed that the sellout streak ended Sunday. Even if the crowd was smaller than usual, it made itself heard Sunday: Boos rang out a few times during a sloppy performance in which the defense couldn't get Andrew Luck off the field when it mattered most and the offense couldn't get in the end zone.
MLB – Major League Baseball
Last Night
Detroit Tigers 6, Cleveland Indians 4
Baltimore Orioles 8, Chicago White Sox 4
Cincinnati Reds 2, Chicago Cubs 1
Tigers 6, Indians 4 – Indians rest several regulars after clinch, Tigers win 6-4
The Cleveland Indians rested several of their regulars a day after clinching the AL Central and lost to the Detroit Tigers 6-4 Sunday as Jim Adduci homered and drove in a career-high four runs. The Indians rolled to a 15-0 win Saturday and celebrated their third straight division championship following the game. Francisco Lindor, Jose Ramirez and Michael Brantley _ three of Cleveland's All-Stars _ were among the regulars given the day off by manager Terry Francona. Francisco Liriano (5-10) allowed three runs in seven innings for the Tigers, who won two of three in the series after losing 10 straight at Progressive Field dating to last season. Adduci capped the fifth-inning rally with his third home run of the season, a three-run drive that cleared the 19-foot wall in left field. He also had a sacrifice fly. Tigers closer Shane Greene allowed a run in the 9th, but recorded his 30th save. Brandon Guyer and Brandon Barnes started the inning with singles and Adam Rosales had an RBI single with two outs before Rajai Davis popped up to end the game.
Orioles 8, White Sox 4 – Orioles use HRs by Villar and Jones to beat White Sox 8-4
Jonathan Villar and Adam Jones homered, rookie Cedric Mullins had a career-high four hits and the Baltimore Orioles beat the Chicago White Sox 8-4 Sunday to avoid a three-game sweep. Baltimore took control with a five-run first inning against Lucas Giolito (10-11) and held on for its 43rd victory. That means the Orioles can't match the major league record of 120 losses in a season, set by the 1962 New York Mets.  Daniel Palka hit two solo home runs and Yolmer Sanchez had a two-run shot for the White Sox. All three homers came off rookie David Hess, who didn't make it out of the fifth inning.  Ryan Meisinger (1-0) got the final two outs in the fifth for his first major league victory, and Paul Fry finished for his initial big league save.
Reds 2, Cubs 1 – Cubs lose to Reds 2-1, NL Central lead stays at 21/2 games
The Cubs' NL Central lead remained at 2 ½ games over second-place Milwaukee when Scott Schebler homered on Jose Quintana's first pitch of the game, Phillip Ervin also went deep and the Cincinnati Reds beat Chicago 2-1 on Sunday. Joey Votto had three hits for last-place Cincinnati, which stopped its three-game losing streak and Chicago's three-game winning streak. Luis Castillo (10-12) allowed one run, four hits and four walks in 6 2/3 innings, giving up Albert Almora Jr.'s sacrifice fly in the fifth. Amir Garrett and Jared Hughes combined for four outs and Raisel Iglesias pitched the ninth for his 27th save in 31 chances, completing a five-hitter. Chicago, seeking its third straight division title, has totaled 15 runs in its last seven games.
Tonight
Minnesota (Moya 3-1) at Detroit (Zimmermann 7-7), 7:10 p.m.      WSJM Sports/Cosy-FM 6:45
Chicago Cubs (Hendricks 11-11) at Arizona (Corbin 11-5), 9:40 p.m.
White Sox are off
MLB – Jason Heyward activated from 10-day DL by Cubs
Outfielder Jason Heyward has been activated from the 10-day disabled list by the Chicago Cubs. Heyward was not in the starting lineup Sunday against Cincinnati. He had been on the DL since Aug. 31 due to right hamstring tightness.  He is batting .275 with seven home runs and 52 RBIs in 114 games this season. Chicago had scored 14 runs in its prior six games. Manager Joe Maddon says "I think you realize how important he's been by his absence." Also, infielder Tommy La Stella was scratched from the lineup about two hours before the game because of lower back tightness.
NHL – Chicago D Seabrook returns after being sidelined by injury
Blackhawks defenseman Brent Seabrook is back after missing the start of training camp with an abdominal injury. The team announced Friday that Seabrook would miss about a week, but he practiced with the team on Sunday. The 33-year-old Seabrook struggled last season as Chicago missed the playoffs for the first time since 2008. He had seven goals and 19 assists in 81 games.
NCAAFB – LSU climbs, Wisconsin falls in poll
LSU has surged to No. 6 in The Associated Press college football poll after its second victory of September against a highly ranked team.    The Tigers began the season ranked 25th before wins over Miami and Auburn.  Wisconsin tumbled from sixth to 18th with Saturday's loss to BYU. The Cougars are one of three newcomers in the poll, along with Texas A&M and Boston College. Top-ranked Alabama strengthened its hold on No. 1, receiving a season-high 58 first-place votes from the media panel. Clemson slipped out of the No. 2 spot for the first time this season and Georgia climbed ahead of the No. 3 Tigers. Ohio State and Oklahoma are fourth and fifth respectively, followed by LSU,
Stanford, Notre Dame, Auburn and Washington.
NASCAR – Keselowski takes Vegas
Brad Keselowski raced to his third consecutive victory by handling a wreck-filled race at Las Vegas, roaring from the field in overtime to give team owner Roger Penske his 500th victory across all formats. Four playoff drivers failed to finish and four others had various problems in the opener of the 10-race postseason. Kyle Larson was second, and defending Cup series champion Martin Truex Jr. third after a stop-and-start finish to a race that featured 12 cautions.
Golf – Champions – Broadhurst wins again
Paul Broadhurst won The Ally Challenge in Grand Blanc for his PGA Tour Champions-leading third victory of the season, closing with a birdie to beat Brandt Jobe by two strokes. Broadhurst rebounded from a bogey on the par-3 11th with birdies on the par-4 12th and par-5 13th. He later made a 15-foot birdie putt on the par-4 18th.  The 53-year-old Englishman finished at 15-under 201.
Golf – LPGA – Stanford wins
Angela Stanford ended her long wait for a first major title when her 3-under 68 was enough to win the Evian Championship by one shot Sunday after long-time leader Amy Olson made double-bogey on the 18th. At age 40, and 15 years after she was runner-up at the U.S. Women's Open, Stanford's wild final few holes gave her a 12-under total of 272. Stanford earned a $577,500 winner's check.
MWL – Midwest League Baseball – League Championship Series (Best of 5)
Last Night
Bowling Green Hot Rods 7, Peoria Chiefs 2                                  (BG Wins 3-1)
-Bowling Green wins 2018 Midwest League Championship, first championship in franchise history.
MHSAA – High School Sports
Tonight
Boys Soccer
Paw Paw at St. Joseph, 6:30 p.m.
Lake Michigan Catholic at New Buffalo, 6:30 p.m.
Countryside Academy at Michigan Lutheran, 5:00 p.m.
Brandywine at South Haven, 6:30 p.m.
Coloma at Lawton, 6:00 p.m.
Three Rivers at Hartford, 5:00 p.m.
Bangor at Bloomingdale, 6:00 p.m.
Saugatuck at Delton-Kellogg, 6:00 p.m.
Fennville at Schoolcraft, 5:00 p.m
Boys Tennis
Allegan at South Haven, 4:00 p.m.
Girls Volleyball
Buchanan at Lakeshore, 6:30 p.m.
River Valley at Fennville, 6:30 p.m.