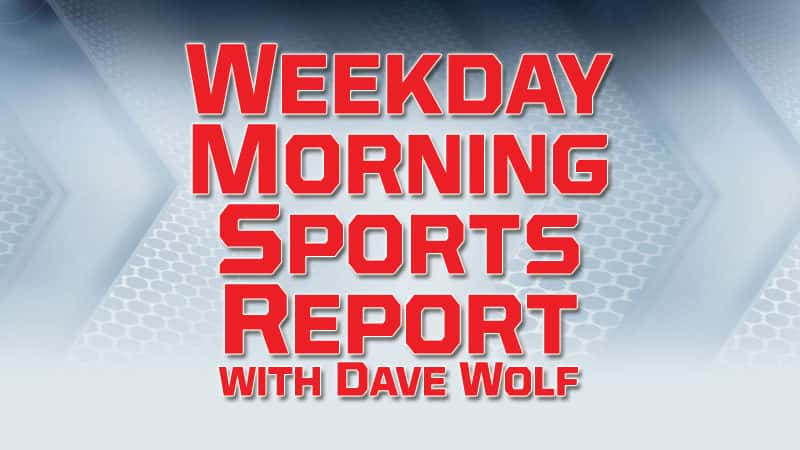 MLB – Major League Baseball
Last Night
Houston Astros 5, Detroit Tigers 4
Chicago White Sox 4, Kansas City Royals 2 – 12 Innings
Milwaukee Brewers 5, Chicago Cubs 1
Astros 5, Tigers 4 – Springer's catch helps Astros hold off Tigers 5-4
George Springer made a diving catch in the eighth inning to help preserve Houston's lead, and the Astros swept a series at Comerica Park for the first time, wrapping up a three-game set with a 5-4 victory over the Detroit Tigers on Wednesday. It was the 13th series sweep of the season for the Astros, who have won 10 of their last 11 games. Houston entered with a three-game lead over Oakland atop the AL West. Gerrit Cole (14-5) allowed two runs and three hits in five innings. He walked four and struck out nine. Josh James pitched three innings in relief, allowing a two-run homer by Nicholas Castellanos in the seventh that pulled the Tigers within a run. Ryan Pressly pitched a perfect ninth for his first save. James McCann also homered for Detroit. Daniel Norris (0-4) allowed five runs and eight hits in 4 2/3 innings.
White Sox 4, Royals 2 – F/12 – Anderson's 12th-inning homer leads White Sox past Royals
Tim Anderson hit a two-run homer in the 12th inning, and the Chicago White Sox beat the Kansas City Royals 4-2 on Wednesday night.  Anderson's blast off Burch Smith (1-5), the sixth Royals pitcher, landed just beyond the fence in left-center. Juan Minaya (2-2) pitched two scoreless innings for the win. Hector Santiago, the eighth Chicago pitcher, picked up his second save in as many chances. Jose Rondon also homered for the White Sox, who snapped a seven-game skid, one game short of their season-worst losing streak. Adalberto Mondesi tied a career high with four hits and drove in both of Kansas City's runs.
Brewers 5, Cubs 1 – Brewers beat Cubs 5-1 to move within 1 game in NL Central
Although the Milwaukee Brewers still trail in the NL Central, they believe the pressure has shifted to the first-place Cubs.  Curtis Granderson homered, tripled and scored three runs, Lorenzo Cain added three hits and the Brewers beat Chicago 5-1 on Wednesday night to move within a game of the division lead. Granderson finished with three hits and Mike Moustakas had a two-run single for Milwaukee, which took two of three at Wrigley Field. Josh Hader (6-1) struck out three in a scoreless eighth to get the win. Six Brewers pitchers combined to hold Chicago to six hits. Kris Bryant had two hits and drove in Chicago's run.
Today
Chicago Cubs (Montgomery 4-5) at Washington (Ross 0-0), 4:05 p.m.
Tigers and White Sox are off
MLB – Cubs' Yu Darvish has arthroscopic surgery on right elbow
Cubs RHP Yu Darvish underwent an arthroscopic procedure on his right elbow to clean out loose debris, the team announced. Darvish was declared out for the season last month after an MRI revealed a stress reaction in the elbow. He recently visited noted orthopedic surgeon James Andrews for a second opinion, and the surgery was recommended. The procedure, termed a debridement, was performed in Dallas by Texas Rangers physician Keith Meister.
MLB – Yanks still under threshold; Red Sox, Nats over
The New York Yankees are set to achieve their goal of coming under baseball's luxury tax threshold for the first time since the penalty started in 2003. Boston and Washington remain the only teams on track to pay the tax his year, according to Aug. 31 figures compiled by the commissioner's office for clubs and obtained by The Associated Press. The Yankees' updated luxury tax payroll is $192.1 million, an increase from $178.8 million at the season's start. Even with possible performance bonuses of $500,000 for pitcher CC Sabathia and $125,000 for infielder Neil Walker, plus the addition of nearly $3,000 a day for each September call-up on expanded 40-man active rosters, the Yankees are set to finish below this year's $197 million threshold.  New York has paid the tax in 15 straight years, a total of $341 million. Boston is on track to pay $11.3 million and Washington could end up paying $2.1 million.
NFL – National Football League – Week 2
Tonight
Baltimore Ravens (1-0) at Cincinnati Bengals (1-0), 8:20 p.m.     95.7 & 1400 WSJM Sports 8:00
NFL – Lions waive injured running back Zach Zenner
The Detroit Lions waived running back Zach Zenner from the reserve-injured list. Detroit made the move Wednesday as it prepared to play at San Francisco. Zenner hurt his back against Cleveland in the preseason finale. He earned a spot on the Lions' roster as an undrafted rookie in 2015. He emerged as Detroit's No. 1 running back in 2016 when he closed the regular season with more than 200 yards of offense over the last two games. Zenner had 420 yards rushing and five touchdowns along with 20 receptions for 207 yards in 28 games over three seasons with the Lions. At South Dakota State, he became the first Division I running back to have for 2,000 yards rushing in three straight seasons.
NHL – Gretzky: NHL players in Olympics 'much better for everyone'
Wayne Gretzky says the NHL should again allow its players to compete in the winter Olympics because sending the world's top hockey players is "always much better for everyone."  Speaking to The Associated Press, the National Hockey League's all-time leading scorer says he hopes the league and players association can "somehow figure this out."  Gretzky was visiting Beijing on Thursday in his role as global ambassador for Beijing's Kunlun Red Star of the Russia-based Kontinental Hockey League.  He will also attend a pre-season game between the Boston Bruins and Calgary Flames in the southern city of Shenzhen.  It marks the second consecutive year the NHL has played in China, which is seeking to promote the sport ahead of hosting the 2022 Winter Olympics in Beijing.  The NHL barred its players from playing in this year's Winter Games at Pyeongchang, South Korea.
Hockey – Humboldt Broncos return to ice 5 months after bus crash
Brayden Camrud and Derek Patter were back on the ice for the Humboldt Broncos on Wednesday night in the team's first game since 10 teammates and six other people were killed in a bus crash. Camrud and Patter are the only two survivors back with the junior hockey team. In a game televised in Canada and the United States, the Broncos faced the Nipawin Hawks, the team they were travelling to face the night of the April crash with a tractor-trailer. "In the wake of this tragedy, Humboldt has shown incredible resilience and strength," Canadian Prime Minister Justin Trudeau said during a Liberal caucus meeting in Saskatoon. "Canadians were quick to share their love, support, generosity and kindness in a moment when it was so desperately needed. So to the people of Humboldt, know that we are with you. Know that we will continue to support you as you heal."  The entrance to the Elgar Petersen Arena was lined with pictures of the people who died in the crash. Sixteen hockey sticks adorned with green and yellow ribbons were lined up outside, near a green bench with the words "Always in our hearts. 29 on the fateful ride, 16 souls died." Late coach Darcy Haugan's saying of "It's a great day to be a Bronco, gentlemen." is inscribed outside the dressing room.
WNBA – WNBA Finals – (Best of 5)
Last Night
Seattle Storm 98, Washington Mystics 82                                    (SEA wins 3-0)
Storm 98, Mystics 82 – Stewart, Storm surge past Mystics 98-82 for WNBA title
Breanna Stewart led the Seattle Storm to their WNBA title Wednesday night, scoring 30 points in a 98-82 victory over the Washington Mystics in Game 3 of the best-of-five series. Stewart was the league MVP and was selected the Finals MVP after averaging 25.6 points in the three games. She scored 17 points in the first half as the Storm raced to a 47-30 lead. Natasha Howard added career-high 29 points and 14 rebounds for the Storm and first-year coach Dan Hughes.  Sue Bird, also a member of a Seattle's championship teams in 2004 and 2010, had 10 points and 10 assists.  Elena Delle Donne scored 23 points for the Mystics. Kristi Toliver had 20 points.
MWL – Midwest League Baseball – League Championship Series (Best of 5)
Last Night
Bowling Green Hot Rods 4, Peoria Chiefs 0                                  (BG leads 1-0)
Tonight
Bowling Green Hot Rods at Peoria Chiefs, 7:30 p.m.                    (BG leads 1-0)
MHSAA – High School Sports
Last Night
Boys Soccer
Covert 4, Michigan Lutheran 0
Edwardsburg 0, Otsego 0 – TIE
Plainwell 1, South Haven 0
Allegan 1, Vicksburg 0
Dowagiac 1, Three Rivers 0
Sturgis 1, Paw Paw 0
Bridgman 8, Buchanan 0
Berrien Springs 4, Parchment 2
Mattawan 5, Kalamazoo Central 1
Girls Volleyball
Mattawan 3, St. Joseph 0
Niles 3, Lakeshore 1
Michigan Lutheran 3, Lake Michigan Catholic 0
Bridgman 3, Buchanan 2
Brandywine 3, Comstock 0
Parchment 3, Berrien Springs 0
Girls Golf
SMAC West at St. Joseph at Berrien Hills
1. St. Joseph (182)
2. Mattawan (198)
3. Niles (210)
4. Portage Central (211)
5. Lakeshore (221)
6. Portage Northern (NTS)
Medalist: Cailey Rooker (SJ) 37
Wolverine at Dowagiac at Indian Lake Hills
1. Sturgis (196)
2. Dowagiac (205)
3. South Haven (212)
4. Otsego (214)
5. Three Rivers (219)
6. Plainwell (222)
7. Allegan (233)
8. Vicksburg (262)
Medalist: Heidi Hines (TR) 41
Tonight
Boys Soccer
St. Joseph at Lakeshore, 6:30 p.m.
Niles at Portage Northern, 6:30 p.m.
Mattawan at Battle Creek Lakeview, 6:30 p.m.
South Haven at Bridgman, 5:00 p.m.
Howardsville Christian at Lake Michigan Catholic, 5:00 p.m.
Hartford at Kalamazoo Hackett, 5:00 p.m.
Girls Volleyball
Benton Harbor at Muskegon Heights, 5:30 p.m.
South Haven at Paw Paw, 6:00 p.m.
Edwardsburg at Dowagiac, 6:00 p.m.
Plainwell at Allegan, 6:00 p.m.
Vicksburg at Sturgis, 6:00 p.m.
Three Rivers at Otsego, 6:00 p.m.
New Buffalo at Howardsville Christian, 6:00 p.m.
Cassopolis at Decatur, 6:30 p.m.
Bloomingdale at Centreville, 7:00 p.m.
Bangor at Hartford, 7:00 p.m.
Comstock at Fennville, 6:30 p.m.
Eau Claire at Mendon, 6:30 p.m.
Boys Tennis
Niles at Portage Northern, 4:00 p.m.
Edwardsburg at Lakeshore, 4:00 p.m.
South Haven at Berrien Springs, 4:00 p.m.