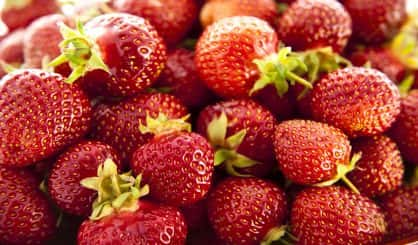 Farmers in southwest Michigan are welcoming in people for U-Pick strawberry season. Steve Lecklider is the manager of Lehman's Orchards in Niles and spoke to our partners at WNDU NewsCenter 16 about the start of the season, which opens Friday for them.
"I think by Friday, we'll have maybe another 10% of the crop ready, and these will get a little larger, too," he said while examining some of the crop.
He says they held off a little longer than other farms on starting the U-Pick season because there was a bit of a delay for the fruit development due to the cold weather this spring. Lecklider says the farm was started by his grandfather and great-grandfather in 1929 with tart cherries, and he started adding more fruit when he started working on the farm in the 1990s.