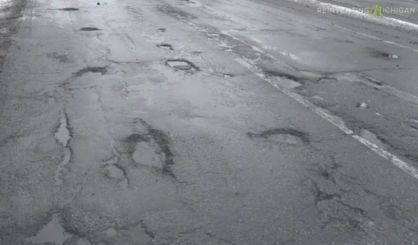 A former state lawmaker is hitting the road to bring attention to Michigan's crumbling roads. Michigan Democratic Party Chair Brandon Dillon told Michigan News Network his tour will make five stops around the state before the busy Memorial Day weekend.
"It's a problem everybody knows about all too well, and that's the crumbling roads and bridges and the potholes that are causing severe damage to cars, costing people money and time off the job," Dillon said. "All of this while we're paying increasing taxes for a situation that's getting worse."
Dillon says Republicans have failed to come up with a fix during eight years of total control in Lansing. The tour will make stops in Grand Rapids, Kalamazoo, Lansing, Southfield, and Warren.