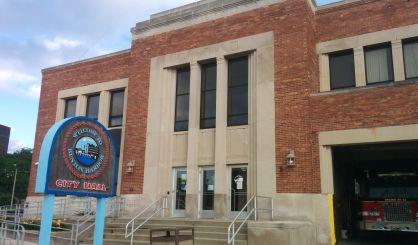 A proposal to charge non-residents for their costs to the Benton Harbor Department of Public Safety is being considered by city commissioners. At this past week's meeting, commissioners heard a proposal from City Manager Darwin Watson to set up a fee structure for those out-of-towners who need things like fire services or emergency help. He noted many other communities have such an ordinance. Mayor Pro Tem Duane Seats said there are situations in which public safety spends a lot to help someone who doesn't pay the city taxes.
"There's manpower you've got to pay for, there's overtime," Seats said. "You've got to pay for people coming, you've got to pay for use of vehicles, you've got to pay for maintenance of vehicles."
Watson proposed a cost recovery ordinance from the Michigan Municipal League to get the ball rolling on having such a system. However, the matter was tabled when the city attorney said he'd like more time to review it. The matter will be brought up again at the next meeting.