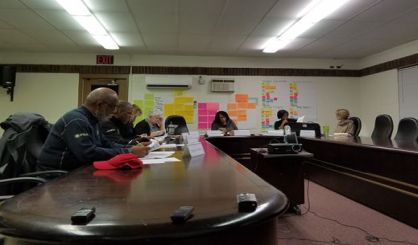 As an accounting firm moves in to take over the job of serving as the district's finance director, the Benton Harbor Area Schools Board of Education has voted to break up one job into two. At a Wednesday meeting, School Board President Marletta Seats said the post of chief operating officer and chief financial officer have been combined into one since this past fall. Rehmann-Robson of Grand Rapids will be the new CFO.
"With Rehmann coming in, it may be necessary to separate the CFO from the COO because I don't think Rehmann should be in charge of the COO," Seats said.
The board voted to make the position of chief operating officer go to Brian Leonard, who already works for the district. Both the CFO and the COO will report directly to the superintendent or the acting superintendent.