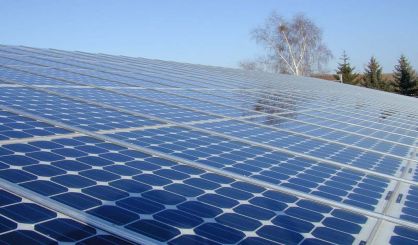 Consumers Energy is aiming to completely eliminate coal from its energy portfolio in the coming decades. Spokesperson Brian Wheeler tells WSJM News the utility announced several long-term energy goals on Monday.
"By 2040, we expect to be done burning coal to generate electricity," Wheeler said. "In addition, we're going to be reducing our carbon footprint by 80% and really going the direction of renewable energy."
Wheeler tells us Consumers has five coal plants in Michigan. They'll be shuttered in the coming years. He says solar energy is going to be a big focus for the utility moving forward because costs have come down and customers support the idea. By 2040, Consumers Energy wants to generate 40% of its power from renewables.