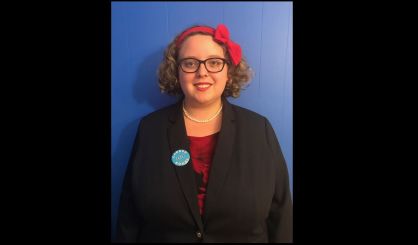 Bernie Sanders is a big inspiration for a Michigan young Democrat running for political office. 24-year-old Eponine Garrod is seeking the party's nomination for the Sixth District congressional seat next year. She tells WSJM News she became politically active thanks to Bernie Sanders. Then she got fired up by Donald Trump. She wants to replace Congressman Fred Upton and tells us environmental issues are her biggest priorities.
"We need to bring in a big focus on ending rapid, human-induced climate change," Garrod said. "It's going to involve pushing our president to get back into the Paris agreement. It's going to mean that Congress has to stand up to what our president is doing."
Garrod is a 24-year-old Pfizer tester who lives in Kalamazoo. She'll be on the primary ballot next year for Sixth District Democrats along with Paul Clements, Matt Longjohn, David Benac, and Rich Eichholz.