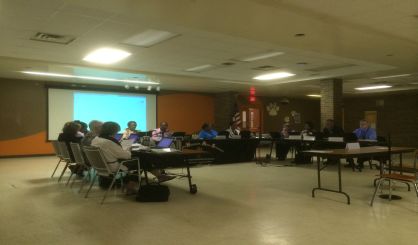 The Benton Harbor Area Schools Board of Education has fired the principal of the International Academy at Hull. Romel Bryant had only been principal since February, serving as that building's fourth principal of the academic year. The district administration recommended the board fire Bryant at a meeting last week alleging he was insubordinate and did not follow professional development directives. Superintendent Dr. Shelly Walker tells WSJM News that can't be allowed.
"We needed him to do the whole job, not just part of the job," Walker said. "That standard of expectation applies to him as well. No one is above that expectation. The children are the priority."
Bryant was allowed to submit a rebuttal to the recommendation that he be fired. In it, he alleged misdeeds by Superintendent Walker and said he was being fired because he knew about them. He sent that document to The Herald Palladium this week. The board's vote Tuesday was near unanimous. Only Lisa Gulley voted against the firing. Replacing Bryant will be Wil Bledsoe, a parent liaison who has been with the district more than 20 years.