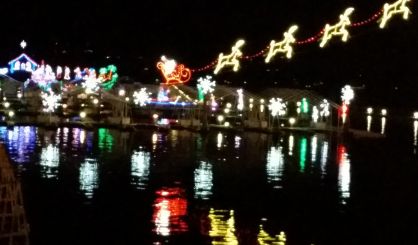 With only 23 days left until Christmas, the North American Aerospace Defense Command — or NORAD — is already prepping for its 61st annual yuletide tradition. That's according to NORAD Spokesman Michael Kucharek.
"We use a variety of ways to track Santa," Kucharek said. "Radar, satellites, Santa cams, jet fighters," Kucharek said.
Kucharek says Christmas will mark the 61st year NORAD will be tracking Santa Claus. It all started with a mistake in a Colorado Springs newspaper ad in 1955 that published a secret hotline at NORAD to Colonel Harry Shoup's desk. Only a four-star general at the Pentagon had the number until then, and when a child called and asked if Shoup was Santa, he played along after initially making the child cry. Shoup then spoke to the boy's mother, who told him of the ad, and he put several airmen on phone duty to play Santa. They've done it ever since.