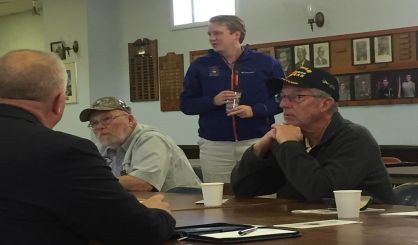 The latest veterans roundtable organized by state Representative Aric Nesbitt has helped to connect southwest Michigan vets with state services and other benefits. Nesbitt tells WSJM News he held the event in Paw Paw last week. He says it's always good to talk with veterans and hear about their concerns.
"We had a good discussion in terms of making sure those service men and women who are serving overseas don't see their house foreclosed on or their car repoed as they're in a foreign war theater," Nesbitt told WSJM.
The head of the Michigan Veterans Affairs Agency was on hand to field questions. Nesbitt has held the roundtables each year since he first took office.