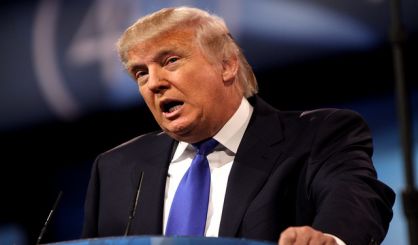 The city of Flint is again making national headlines this week as Donald Trump has paid it a visit. On Wednesday, Trump toured the city's water plant, and spoke at an historically black church. He said Flint can be helped.
"We can fix this problem," Trump said. "It's going to take time. It's amazing the damage that's been done, but we'l get it fixed, and it will be fixed quickly if I'm elected."
Trump attacked Hillary Clinton, but was scolded by the pastor who invited him. He was also heckled by someone in the crowd.