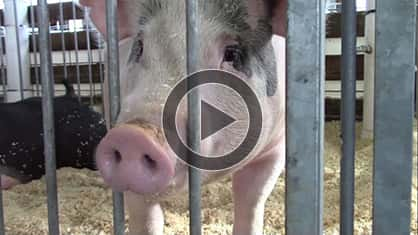 Access to the swine barn at the Berrien County Youth Fair this year will be limited due to concerns about the swine flu. Three county fairs in Michigan this year have reported people getting influenza from pigs. Berrien County Youth Fair Director Karen Klug says they're going to be proactive at the event in Berrien Springs.
"We're limiting access to the barn to just exhibitors, and two designated adults per family," Klug said.
Klug says she knows some people will be disappointed, but they want to keep things safe.
"We feel that this action will allow for healthy pigs, healthy exhibitors, and a healthy public," Klug said.
Although access to the pigs will be limited, Klug says at least the kids can still exhibit with the swine show. She adds there will be more cleaning and disinfecting of animal areas and equipment this year, along with more access to hand cleaning options.