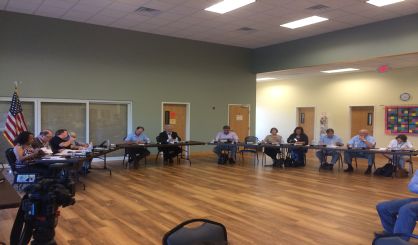 Two additional deputies will now serve as full-time guards at the Berrien County Courthouse in St. Joseph. The county board of commissioners approved the expenditure at a Thursday meeting in response to last month's courthouse shootings. Berrien County Sheriff Paul Bailey says the department used to always have two deputies transfer inmates, but that had to be cut. He's glad to get the old positions back.
"We lost these two positions back in about '05, so we used to have three deputies at the courthouse in St. Joe, but with budget problems, we lost them," Bailey told WSJM. "So, it's good to get them back so that we can make sure when an inmate's getting moved that there's two deputies with that inmate, or a deputy and a bailiff with the inmate."
Prior to the July shootings, only one deputy or one bailiff would sometimes be used for inmate transfer. Bailey also says the sheriff's department is replacing all of its holsters and getting new belts and handcuffs for inmates. A county commission ad hoc committee will meet again August 18 to discuss long-term courthouse security.