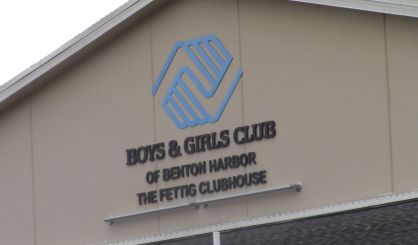 Maytag has celebrated its annual Day of Dependability in Benton Harbor. On Thursday, about 30 volunteers from Whirlpool ran a penny carnival at the Boys and Girls Club's Youth Campus. Maytag's Laura Ginter says they do it each year to help support the community.
"Maytag stands for dependability, so we really love the tie in with the Boys and Girls Club as they're the dependable place for kids to go after school," Ginter told WSJM.
Thursday's activities included a dunk tank and a dance contest, among other things. Ginter says dependability is what Maytag is all about, and the volunteers were proud to be dependable for the kids at the Boys and Girls Club. Dependability events were held in multiple communities around the country Thursday.