SuperHits 103.7 believes it's better to give than receive, but wait. Wouldn't it be best if you could give AND recieve?
Of course. That's what COSY's Give and Receive is all about! Starting December 4th, visit participating sponsors and register to win one-hundred dollar gift certificates you can either give as gifts or keep for yourself. We'll pick one winner to RECEIVE all of the certificates on December 22nd. THEN (here's the GIVE part) You pick a charity and  SuperHits 103.7 will donate $1000 in your name.  AND and by the way, if you're a member of the COSY listener club, we'll spiff you $250 in bonus cash!
Tis' the season to give and receive. And this season, we're doing both! Give and Receive. From participating sponsors, and SuperHits 103.7, COSY FM.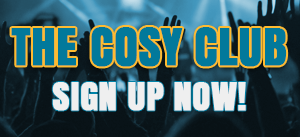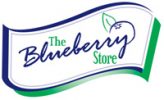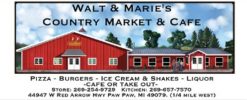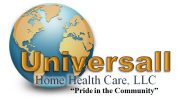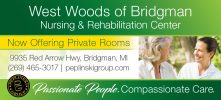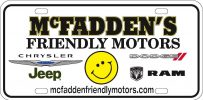 ---
WCSY COSY Give & Receive Contest Rules 2017
The following contest details are applicable to the WCSY COSY Give & Receive Contest along with the general rules listed on  www.wcsy.com:
Contest will take place: Monday, December 4th – Monday, December 18th
Register to win at sponsor locations. One entry, per person, per day. Registration will be open from December 4th – December 17th. (Hours of sponsor location may vary).
Sponsor Entry locations:
1 Arlington Trading Post  – 56955 M-43, Bangor, MI 49013
2 Upscale Beauty Salon – 11637 M-140 a, South Haven, MI 49090
3 Newell Agency – 123 S Phelps St, Decatur, MI 49045
4 The Blueberry Store – 525 Phoenix St, South Haven, MI 49090
5 Walt & Maries – 44947 W Red Arrow Hwy, Paw Paw, MI 49079
6 Universal Home Health Care – 1210 Phoenix Street, South Haven, MI 49090
7a Phoenix Street Café – 523 Phoenix St, South Haven, MI 49090
7b Brix Corner Oven – 402 Eagle St, South Haven, MI 49090
7c Kitchen 527 – 527 Phoenix St, South Haven, MI 49090
7d Café Julia's – 561 Huron St, South Haven, MI 49090
8 West Woods of Bridgman – 9935 Red Arrow Hwy, Bridgman, MI 49106
9a Bangor Chiropractic Clinic – 125 W Monroe St, Bangor, MI 49013    
9b Hartford Chiropractic Clinic – 60069 Co Rd 687, Hartford, MI 49057
10 McFadden Friendly Motors –   11628 M-140 Hwy, South Haven, MI 49090    
14 registration businesses total. 1 winner.
Winners drawn on WCSY and announced live on the Morning Show on December 22nd. Winner will be contacted by WCSY.
Prize pack includes a $1,000 donation to the charity of your choice. $100 gift certificate from each of the ten sponsors listed above!! (Ten total certificates valued at: $1,000). BONUS! If winner is a COSY Club member they'll also receive $250 cash!
Employees of sponsors & their immediate families* are not eligible to enter or win. 

Must be 18 years or older to enter.  One entry per person, per each day contesting is open at each sponsor location.
* Immediate Family shall include spouses, parents, children, siblings, grandparents, grandchildren and co-habitating "significant other".  Residents of the same household are also considered "Immediate Family", whether or not related by blood or marriage.*Winner hereby releases and absolutely and forever discharges WSJM, Inc., d/b/a MID-WEST FAMILY BROADCASTING and WCSY-FM, as well as, their respective partners officers, directors, affiliates, attorneys, agents, representatives, and employees, both present and past, from any and all claims, demands, damages, covenants, agreements, representations, promises, liens, liabilities, debts, accounts, reckoning, obligations, costs, expenses, actions, and causes of action in every kind and  nature, whether known or unknown, suspected or unsuspected, whether in law or equity, whether in the past or in the future, that the passengers may now or hereafter have or claim to have against WSJM, Inc. d/b/a MID-WEST FAMILY BROADCASTING and WCSY-FM and other sponsors, based upon or arising out of or in connection with, either directly or indirectly, anything done, omitted, or suffered to be done at any time in connection with the contest or the prize
*Listeners that do not wish to be contacted by the radio station via e-mail or text message should check the OPT OUT check box on the registration form for this contest. Listener information is kept solely for promotional purposes, and is never sold to a third-party.