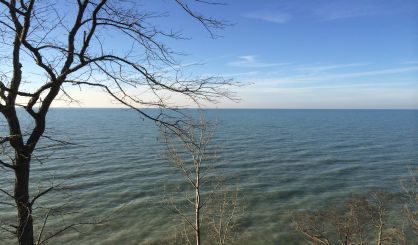 President Donald Trump will unveil his budget proposal in the next few weeks, and Congressman Fred Upton is among those calling on the administration to make sure funding to protect the Great Lakes is included. He tells WSJM News the Great Lakes Task Force issued the call last week.
"We sent a letter to the budget director and the president, urging them to include that as a budget initiative," Upton said. "We'll be working with the appropriations committee to make sure there's money for it, as well. Of course, we have a new member from Michigan now on the appropriations committee in the House, a spot where we hadn't had a member from either party for the last five or six years."
Upton tells us the Great Lakes task force is hoping to see funds for the Great Lakes Restoration Initiative, as well as for efforts to fight invasive species. He says he believes the president will be open to the idea.